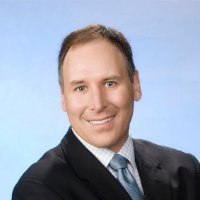 10 minutes is a small investment to gain insight
Toronto, Canada (PRWEB) March 31, 2014
As part of the launch of their new web site, Force Inc. has released an innovative on line tool that provides immediate feedback for Sales Executives called the Sales Effectiveness Benchmark Survey.
Blair Goulet, Managing Partner of Force Inc. "As Senior Executives, we are always curious and measuring ourselves against our peers. In a world where we are seeking instant gratification, we have designed a rapid, high-value and free tool to give clients a comparative benchmark against peers in 5 critical categories. Any journey of continuous improvement begins with an understanding of the current state. Sales Effectiveness improvement could be the difference between achieving your growth goals or not and has been proven to be an area of huge impact that is often under estimated."
Based on hundreds of executives and growing, the Sales Effectiveness Benchmark Survey provides you with a comparative current position [measured in Quartiles] versus others who have answered the same questions. It is an immediate return for a ten-minute investment and provides clues as to opportunity areas for investigation.
Senior sales executive can take part in the survey here
About Force Inc.
Force Inc. is a Sales Strategy software, training and professional services firm designed to support Leaders who are driving to improve their company's overall Sales Effectiveness as a critical element of achieving their strategic goals.
For more information on Force Inc. and INK Sales Strategy Software, visit: