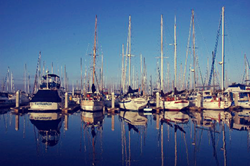 Chula Vista, California (PRWEB) March 29, 2014
Personalized Movers, a residential and commercial moving services provider, is pleased to announce their forthcoming spring sales event: the "Spring is Here" event. Starting on April 1st, 2014, the company will be unleashing an unprecedented sales event that will offer impressive values on both commercial and residential moving services. The event will feature several new packages that offer flat-rate moving options for commercial and residential customers with available all-inclusive options for full service relocation.
The busy season in the moving industry commences from April through October, according to sources at Moving Authority. During this time, more people and companies relocate than during any other time of the year. It's an ideal time for personal relocation because of the long summer break that children have from school, which makes it more feasible for long distance relocation for families. The warmer spring weather also presents an optimal time to move because of advantageous outdoor weather and road conditions for movers in Chula Vista.
Common setbacks for moving include the logistics, the cost of the move and the time that it takes for companies and families to relocate. These elements compounded often result in increased stress and workload. With the forthcoming Personalized Movers in Chula Vista spring sales event—companies, families and individuals will be able to take advantage of the lowest rates ever offered by the entity for corporate and personal relocation services with all-inclusive and flat rate options that will also be available.
"The springtime is one of the most beneficial times of the year to consider commercial or residential relocation due to favorable weather and more permitting road conditions," explained company spokesperson, Stewart Morris.
"This year, we will be launching a sales event like no other in company history. It will feature drastically reduced and very competitive prices on all of our commercial and residential moving packages with flat-rate and all-inclusive options available to our customers at rates never before offered," he said.
You can learn more by visiting Personalized Movers online.
About
Personalized Movers in Chula Vista is a commercial and residential moving company that offers full service, all-inclusive and flat-rate moving packages for its customers. Outfitted with a "green" fleet of trucks that are powered by eco-friendly bio-diesel fuel—the entity is able to offer lower rates based upon reduced fuel costs and consumption. Every year, the company denotes the start of the busy season in the moving industry by revealing a special sales event in April.
Press Contact:
Stewart Morris
Personalized Movers
(310) 627-2683