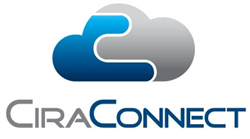 We authored this white paper to enable industry executives to make informed decisions concerning its software and shared services
Carrollton, TX (PRWEB) April 01, 2014
CiraConnect, LLC announced today that it has authored and released an industry-specific white paper titled, "Gaining a Competitive Edge: How to Select Community Association Management Company Software."
This valuable resource provides an in-depth analysis of the community association management industry and its trends and challenges. The paper includes an analysis of the industry's growth, increased competition, increased consolidation, increased application of technology, and increased specialization between community management and back-office operations.
CiraConnect has also authored a companion white paper titled, "Software Selection Criteria: How to Select Community Association Management Company Software." The detailed checklist was designed for management company owners to use when evaluating software for their companies.
"We authored this white paper to enable industry executives to make informed decisions concerning its software and shared services," states Chris O'Neill, Chief Executive Officer. "Our deep experience as both software entrepreneurs and as owners of a large, high-growth and highly-successful management firm make us a competent and credible partner to help other management companies transform into industry leaders."
Both papers can be downloaded from the company's website at CiraConnect.com.
About CiraConnect
CiraConnect is a software-as-a-service and on-demand shared services platform that serves community association management companies, self-managed associations, and community association developers across the United States with flexible, high-quality, and comprehensive back-office services via a secure web portal and app ecosystem. For more information, visit CiraConnect.com.