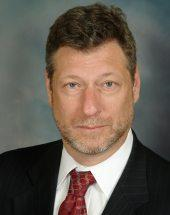 "I saw inequities in the system and knew that it would be part of my life's mission to further the promise of 'justice for all...'"
Atlanta, Georgia (PRWEB) April 07, 2014
The Public Interest Law Association (PILA) recently selected local family law attorney Michael Manely for the Annual Serving Others and Achieving Results (SOAR) Award. PILA is a Georgia State University College of Law student organization that promotes the goals of public interest law. This fast-growing area of law aims to protect the rights of the public at large and more particularly the members of society whose rights go unprotected due to economic disparity, lack of education or prejudice.
According to Cara Batenhorst, president of the GSU College of Law's PILA organization, "the SOAR award recognizes alums that are doing extraordinary work in the public interest. We are pleased to announce Mr. Michael Manely as this year's recipient."
Manely has long been a life-long advocate for advancing justice for individuals who are often left out of the judicial system. Said Manely, "I remember saying the pledge of allegiance as a child and knowing that it was a powerful statement of who we are as a nation. Still, I saw inequities in the system and knew that it would be part of my life's mission to further the promise of 'justice for all' – not only the wealthy or the advantaged."
In more than 25 years of practice, Manely has built a firm committed to keeping family law affordable by maintaining a lower than average billable rate, seeking to end family conflicts without extending trial and, according to firm Business Manager Shelia Manely, creating a business model that "at every point seeks to reduce costs passed onto our families." In addition, in 2012 Manely and wife, Shelia, established The Manely Firm, P.C.'s Justice Café providing low cost legal services a la carte to those who otherwise may not have access to legal assistance.
"A 2008 study by The Supreme Court of Georgia Equal Justice Committee on Civil Justice examined the civil legal needs of low and moderate income households in Georgia. The findings were astounding. 75% of survey respondents tried to resolve their legal issue on their own, while 17.1% took no action at all. It was a huge wake up call for us to do something." states Manely.
Next week, GSU College of Law will recognize that Manely has done quite a bit more than "something." GSU College of Law students will host a luncheon to honor Manely and to present his award on April 10, 2014.
Metro-Atlanta attorney family law attorney Michael Manely began practice in 1989 and established The Manely Firm, P.C., in 2003 with the goal of providing highly effective legal advice and representation to families struggling with complicated family law matters. Since hanging his own shingle in 1991, Michael Manely has developed a leading family law firm with multiple office locations throughout Georgia in Marietta, Atlanta, Lawrenceville, Canton and Savannah. Mr. Manely is recognized as the only attorney in the country practicing all family law to win unanimously both before the United States Supreme Court (Chafin v. Chafin; 11-15355-CC) and a State Supreme Court (Georgia, McDermott v. McDermott; 2011CV199099)