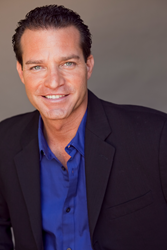 Smoking has been a big issue for your company; allow Freedom to help minimize the financial loss it has on your bottom line.
Los Angeles, CA. (PRWEB) March 29, 2014
Steve Wynn has had his share of issues over smoking. An article in the Las Vegas Sun, Wednesday, Oct. 13, 2010, "Casino dealer's suit over smoking dangers at Wynn moves forward" recaps how one of Wynn's employees' unions entered into a class action lawsuit with them over the possible ill effects of smoke filled casinos – to which Wynn responded that we, "cannot be made liable for allowing its patrons to smoke freely in a place where the law specifically says that they can."
As cited in an article by SmokeLitigation.org posted on July 24, 2013; On February 6, 2013, the U.S. District Court, at 2013 U.S. Dist. LEXIS 16778, Case Number: 2:2009cv02034 Kastroll, et als. V. Wynn Resorts, granted the Defendant's (Wynn Las Vegas) motion for summary judgment, ruling that the home-state controversy exception to the Class Action Fairness Act applies to this case. Thus Wynn had won a victory of sorts, effectively taking the "class action" aspect of the suit off the table and allowing for the legally acceptable practice of smoking indoors at casinos to go on unrestricted in Nevada, without additional cost to him. At the same time, Wynn has seemingly spared no expense in an effort to clean the air (if not make it less noticeable by smelling better) in those areas where it does allow smokers. The properties have installed expensive high tech Bio-Oxygen Systems to filter out the smell of smoke as well AromaSys scent systems to cover them up, and by many accounts, quite successfully. Although smoking indoors in public is forbidden by most states, the possible financial repercussions to the casino industry appear to outweigh popular opinion, and so it remains. The resulting decision was a seemingly a Wynn-win outcome for the casino owner. Wynn avoided both having to pay out any penalties, or institute disruptive policy changes which might result in the likely alienation of the approximated 20% of his casino customers who do smoke according to tobaccocontrol.bmj.com.
As with his controversial stand on requiring his casino dealers to share their tips with other floor personnel, detailed in a Las Vegas Sun article, March 29, 2014, Official: Casinos can split dealers' tips with supervisors, Wynn's goals, though most presumably financially motivated, appear – at their very root – intended to please the masses, as what's good for the masses is good for business. And although Mr. Wynn didn't want to pick up the tab for some of his employees possibly unfair and potentially disruptive suit demands based on potential health issues, he does appear to care about the well-being of those around him. He is himself a poster child for fitness, keeping up his physique as well as his looks. At 72 today, according to a March 29, 2014 article in the Las Vegas Sun, Wynn, who went vegan a few years back encouraging others including his employees to do the same, maintains a 32 inch waist as well as a new wife 20 years his junior.
In an article dated February 10, 2014, the Las Vegas Review Journal states that "Wynn Las Vegas remains one of the top places to work in the Las Vegas Valley, being ranked number 2 in 2014 in the large-company category. Employees at Wynn say that they appreciate working for a company that cares about them and their health, and treats them like they are part of a larger family."
In a related issue, local CBS station WBZ of Boston reported on December 16, 2013, that Mr. Wynn has been quoted as saying that "everything about Obamacare is incorrect", and according to the new Affordable Care Act, it appears Americans will be required to live with it. The Wynn Resorts will be faced with a 50% mandatory surcharge in the cost of insurance for each of its employees who smokes. Given that Nevada is one of the states that will be placing the maximum surcharge on smokers' employee health care premiums through the Affordable Care coverage, companies will bear the financial burden of their employees who smoke. In keeping with the Wynn company mindset of caring for his employees and protecting his bottom line. Freedom Laser Therapy puts forth a generous offer to Mr. Wynn and his Hotel and Casino properties: Craig Nabat, Freedom president says, "Allow us to assist you with your company's wellness programs by offering Wynn 50 Freedom Quit Smoking System kits (a $5,000 value) at no charge to be distributed as you wish to show appreciation of your employees. We offer Freedom's proven nicotine-free 10 day home use Freedom Quit Smoking System to liberate smokers in your organization from the harmful effects of nicotine addiction. Given the turbulent nature surrounding the issues facing you of late, this should unquestionably garner the continued admiration and respect of your employees by showing them how much you really do care about their health, while taking countless thousands of dollars in elevated insurance fees, lost worker productivity and related costs off the table. It may take Freedom some time to reach the approximated 20% of those gamblers who still prefer to smoke. In the meantime, allow us to help make a difference freeing your Wynn family from nicotine addiction."
About Freedom Laser Therapy
Freedom Laser Therapy Inc. is an established Los Angeles-based nicotine addiction clinic that has helped change the lives of thousands of smokers. After years of research and development, the company has launched the innovative Freedom Quit Smoking System —highlighted by its convenient at-home usage and requiring only 10 days to quit smoking—to help Americans across the country quit this deadly habit and promote healthier lifestyles. April 2014, marks the beginning of the Freedom Corporation Smoking Cessation program nationwide launch.