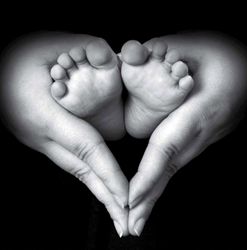 Surrogacy brings together a team of people, the center being the Surrogate Mother and the Intended parents, to bring a loved and wanted child into the world.
Fairfield, CT (PRWEB) March 31, 2014
Surrogacy is here to stay and it is a feasible and legally safe way in which to have children. Attorney Victoria Ferrara carried that message to Tel Aviv last month at the conference sponsored by Men Having Babies. The team at Worldwide Surrogacy Specialists, LLC, the first successful surrogacy agency in the State of Connecticut, makes sure that Surrogate Mothers and Intended Parents are treated with care, respect, dignity and the attention they deserve.
Since the conference, many Israeli couples and individuals have retained the services of Worldwide Surrogacy to assist them in having their children through surrogacy.
Even though there are legislatures and countries still debating whether gestational surrogacy should be approved and legalized, there are many U.S. States and some countries where surrogacy is accessible and done with professional care and expertise. Victoria Ferrara, a leading reproductive law attorney and the owner of Worldwide Surrogacy says, "If surrogacy is managed and supervised properly, with care and attention to everyone involved, then gestational surrogacy does not involve the exploitation of women. Women who become surrogate mothers through our program are treated with care, respect and gratitude. They voluntarily and lovingly wish to help couples struggling with infertility, as well as gay men and single women and men, to have the children and families they dream of."
At the Worldwide Surrogacy agency, the Director of Surrogate Services is Serena Lugo who herself was a surrogate mother two times. She brings an unparalleled ability to support surrogates and help them understand the commitment of becoming a surrogate. And she stays with them through the journey to assist with questions and travel and communication.
Ferrara also brings legal competence to the work. She has studied insurance options for surrogacy and she was the lead lawyer who argued the case, Raftopol v. Ramey, before the Connecticut Supreme Court, which significantly changed the law for the better for Intended Parents in surrogacy matters. The law created a new way to become legal parents and that is by being a party to a valid gestational agreement. An Intended Parent who is not genetically related to the embryo (such as a couple who has used an egg donor or sperm donor, or a gay father) carried by the surrogate mother no longer has to adopt their baby after birth. They can become legal parents prior to the birth.
This is surrogacy at its best. The States struggling to make new law to support gestational surrogacy such as Louisiana and New York will hopefully take note and take steps to permit this wonderful possibility for their citizens.
For more information on gestational surrogacy, contact Worldwide Surrogacy Specialists, LLC at http://www.assistedreproductionlaw.com. And for more information on how to apply to become a Surrogate Mother, contact Worldwide Surrogacy Specialists, LLC.