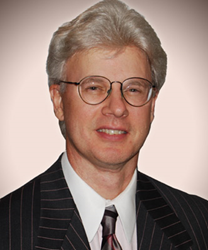 NewBeauty is a magazine that does an excellent job providing timely, resourceful information on aesthetic medicine and cosmetic treatments.
Charlotte, NC (PRWEB) March 31, 2014
Dr. Edward Bednar, chief plastic surgeon at Bednar Cosmetic Surgery in Charlotte, NC, is featured in the Spring – Summer 2014 issue of NewBeauty magazine, a quarterly resource for all things beauty-related. Dr. Bednar's talents as an artist, sculptor and plastic surgeon are highlighted in the two-page advertorial available on newsstands on April 1, 2014.
NewBeauty is also featuring Dr. Bednar on their website as a 2014 Beauty Expert. The online page includes a Q and A section and profiles the many procedures Dr. Bednar specializes, including fat grafting procedures for the face and breasts, ab etching and cellulite removal procedures that enhance a patient's appearance and boost self-confidence.
Fat grafting removes fat from other areas on the body, such as the abdomen or lower back, and injects fat into an area where enhancement is desired. Unlike artificial fillers, the natural fat injected into skin is maintained in the body permanently and is completely safe.
Ab etching is a procedure that removes fat from around the abdominal muscles and an experienced plastic surgeon shapes and contours the abdomen to create a more athletic look.
Cellulaze is a laser treatment that tackles the composition underneath the skin causing cellulite. The procedure stimulates collagen production and increases the skin's depth and elasticity for a smoother look. Dr. Bednar not only performs this procedure in his medical practice, but is also training doctors across the country on how to achieve excellent results.
"NewBeauty is a magazine that does an excellent job providing timely, resourceful information on aesthetic medicine and cosmetic treatments," said Dr. Bednar. "It's a pleasure to be included in this valuable consumer magazine."
Since its launch in January 2005, NewBeauty has enabled an open and ongoing line of communication about cosmetic enhancements between consumers, manufacturers and medical professionals. In its Beauty Experts Guide, NewBeauty only profiles physicians who are board-certified plastic surgeons, facial plastic surgeons and dermatologists, as well as cosmetic dentists who have met rigorous standards and demonstrate extreme due diligence in their respective fields.
With a distribution of approximately 500,000 copies per issue, NewBeauty is available for purchase at 40,000 plus retailers in the United States, including major bookstores like Barnes & Noble, as well as airports, supermarkets and newsstands.
About Bednar Cosmetic Surgery of Charlotte
Under the medical direction of Dr. Edward Bednar, a board certified plastic surgeon with over 25 years of practice experience, Bednar Cosmetic Surgery of Charlotte specializes in surgical and non-surgical face and body contouring procedures. For more information, visit http://www.drbednar.com or call (704) 366-6700.