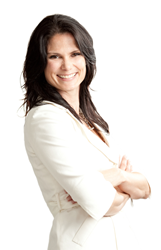 Buying decisions are always the result of a change in the customer's emotional state. While information may help change that emotional state, it's the emotion that's important, not the informationGeoffrey James, Inc. Magazine
(PRWEB) April 29, 2014
To many people, selling a home is basic. Hire a Realtor®, put up a sign, and wait. However, there are a number of factors that are directly correlated to the end sale price and how long it takes to sell that are necessary to achieving the most satisfactory outcome, both financially and time wise. West Vancouver Realtor® Michelle Vaughan discusses these points and how much they can affect the end result.
Curb appeal is an absolutely essential, but often overlooked, component to bringing potential Buyers into the home. According to Realtor® Michelle Vaughan, these days, with internet access to property listings almost everyone does the "drive by" before committing to view a home. If the exterior doesn't look good, then it gets taken off the list.
Curb appeal involves both the actual house and land around the house. A variety of studies done by Clemson University, Virginia Tech, Money Magazine and the University of Florida, reveal that landscaping can increase the value of residential and commercial property from 5 to as much as 20%.
If the house needs painting, or the trim could use a touch up, look around the neighbourhood and see what the colour trends are. In areas like North and West Vancouver, where the surroundings are scenic and natural, neutrals, like taupes and greys are a good choice.
Once the exterior work is done, go outside and open the front door. Stand there. Is the house inviting and welcoming, beckoning Buyers to go inside?
When selling a home, it needs to sparkle, both inside and out. Make all repairs, no matter how minor. A homeowner living in a house can easily overlook bathroom caulking, or chips in the paint, but a Buyer sees everything. If the house needs painting, fresh, neutral colours are best and will help make the home look brighter and cleaner.
Don't just clean it, declutter it as well. Hiring a home stager is a great way to make a house look its best. "I know they are expensive" says Realtor® Michelle Vaughan, "but it will pay off in the end with a quick sale and top dollar". Renting a storage space and removing some extra furnishings will also make it look neater. Make sure you have plenty of flowers around the house. It brings an element of freshness and a pop of colour also.
Says West Vancouver Realtor® Michelle Vaughan, the goal is to have potential Buyers connect emotionally with a home, right from the first time they drive by. Once this happens, their sense of urgency in purchasing will increase. By taking a little extra time to prep a house, it will turn it into an irresistible and marketable home.
About About Michelle Vaughan
Realtor® Michelle Vaughan specializes in homes in the North Shore region. Referred to as the "Hollywood North", the North Shore offers waterfront properties and the mountains in residents' backyards; the area is an ideal setting for anyone looking to invest in a home. Having grown up in the area, Michelle Vaughan is an expert in the nuances of the North and West communities of Vancouver, benefiting buyers and sellers alike. Michelle Vaughan goes the extra mile for all her clients to ensure they not only find the best house at the best price but are able to turn that house into a home. For more information on Michelle Vaughan's Real Estate services please visit: http://www.michellevaughan.ca/.