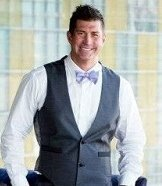 Don't Put Your Loan In Danger, Call The Loan Arranger
Denver, Colorado (PRWEB) April 01, 2014
Denver Mortgage Lender Jason M. Ruedy, also known as The Home Loan Arranger, says that in some real estate markets, higher interest rates may correlate with lower real estate prices. In today's real estate market in Denver, Colorado, however, the stronger economy is pushing up interest rates as well as home prices at the same time.
According to the Case-Shiller Index report for the Denver, Colorado real estate market - released on March 26, 2014, Denver-area home prices increased significantly on a year-over-year timeframe from January 2013 to January 2014.
Additionally, according to an article published on InsideRealEstateNews.com - Colorado's Real Estate News Source, "The theory that applies to many real estate markets is that the combination of higher home prices and higher interest rates have made buying a home too expensive, pushing some potential buyers out of the market"... "The resulting decrease in demand ultimately translates into lower sales prices"... However, this is "simply not the case in the Denver-area market."
"If you ask almost any real estate agent in the Denver metropolitan area, he or she will mostly likely tell you that there's some concern about the current lack of re-sale inventory in the local real estate market. In other words, there simply aren't enough houses for sale for the number of individuals looking to buy. This has created a situation in which buyers must be ready to jump when they see a home they want to purchase. The only way this can happen is if they are pre-approved for a mortgage and ready to act the very same day they see a house they want to purchase." - Jason M. Ruedy, The Home Loan Arranger
"Getting pre-approved for a mortgage is a relatively simple process and can be completed quickly. In Denver's competitive real estate market, it's especially important to ensure you are qualified and then approved for a mortgage before looking at houses because sellers will not take offers seriously if potential buyers are not pre-approved." - Jason M. Ruedy, The Home Loan Arranger
About The Home Loan Arranger:
Mr. Jason M. Ruedy, also known as The Home Loan Arranger, has 20+ years experience in the mortgage business. His company was built around the crucial principles of hard work, discipline, and determination. The Home Loan Arranger evaluates client applications quickly and efficiently and structures loans with the best possible terms. Mr. Ruedy is successful in achieving loan closings for clients while meeting their highest expectations. Jason M. Ruedy is ranked #2 in the state of Colorado by Scotsman Guide, which is the leading resource for mortgage originators.
For media inquiries, please contact Mr. Jason M. Ruedy, "The Home Loan Arranger":
The Home Loan Arranger
512 Cook St #100
Denver, CO USA
Phone: (303) 862-4742
Toll Free: (877) 938-7501
http://www.thehomeloanarranger.com/