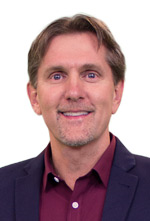 Customers demand excellence and we will deliver.
(PRWEB) March 31, 2014
Cherwell Software™, a driving force in IT service management software and the youngest company on the Gartner Magic Quadrant for IT Service Support Tools, announced today that its software-as-a-service (SaaS) revenue growth reached more than 200% year over year in 2013. In addition, Cherwell Software today announced the availability of new SaaS hosting technology offerings in the U.S. this month, delivering significant performance improvements that include hourly data backup, as well as monitoring by four different systems every 60 seconds, and 24x7 staffing. With several datacenters on three continents and planned expansions in 2014, Cherwell Software continues to advance its SaaS strategy worldwide.
"We believe that Cherwell Software's SaaS business is currently experiencing hyper-growth, and with our new advanced SaaS technologies, scheduled downtime for planned upgrades is now practically non-existent," said Vance Brown, CEO of Cherwell Software. "Cherwell delivers the best cloud solution with the fastest recovery time in the business technology industry—no other service management company offers this level of SaaS performance."
Cherwell Software has invested significantly in SaaS hosting technologies to deliver high-availability data centers to its customers, this month in the U.S. and coming soon in EMEA. Near real-time failover is now available with a recovery point objective (RPO) of one hour. Failover between data centers is reducing the current recovery time objective (RTO) to less than two hours. In Cherwell Software's European data centers, disaster recovery is available for customers with a site in Manchester, U.K., where RTO will be reduced to four hours and a RPO of one hour.
Scheduled downtime for Cherwell Service Management® SaaS production systems will be reduced to just minutes, while failover is taking place between data centers. Systems are monitored every 60 seconds by four different monitoring systems, and employees are staffed to respond on a 24x7 basis. Cherwell Software currently has extra hardware available to its customers in the event of server failure, and there is no extra charge to customers for this capability.
Cherwell provides customers with flexibility in every step of the decision-making process: licensing and hosting, subscription or purchase. Customers can choose hosting by Cherwell, on-premise, or hosting by a third party.
"Customers can switch from SaaS to on-premise in a couple hours, because Cherwell uses the same code base for both SaaS and on-premise. Our licensing and hosting model Cherwell Choice™ offers maximum portability," said Brown. "We are willing to invest in extraordinary customer satisfaction—we have added all this SaaS capability in direct response to customer requests and market demand."
About Cherwell Software
Cherwell Software builds Cherwell Service Management® (CSM) — the award-winning IT service management (ITSM) software — as well as extraordinary customer relationships. Recognized by major analyst firms, CSM is an affordable, easy-to-use, and flexible ITSM platform you'll never outgrow.
Founded by some of the industry's most notable leaders, Cherwell Software began with simple goals: to make IT service management software we'd want to use and to do business honestly, putting customers first. Cherwell Software is one of the fastest growing IT service management software providers through its corporate headquarters in Colorado Springs, CO, U.S.A.; EMEA headquarters in Royal Wootton Bassett, U.K.; and a global network of expert partners. In 2013, Cherwell Software was recognized by Forrester Research as a Top 3 Enterprise SaaS vendor and by SDI as Best ITSM Vendor of the Year.