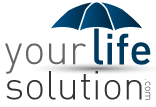 Chicago, IL (PRWEB) March 30, 2014
YourLifeSolution.com is a service which displays life insurance quotes to users without requiring personal information. The service has just developed a way to market life insurance via eBay transactions. "Essentially, through the process of selling professional attire, information on tax-free retirement strategies and various other items that upper-middle class individuals would be likely to a buy, an illustration or solicitation for life insurance, would be sent with each order. The idea is to eliminate the overhead of direct mail marketing while simultaneously targeting a better market based on their interests in products that someone with assets or a significant income would want," said Eric Smith, the founder and independent life insurance agent of the service.
YourLifeSolution.com already has a seasoned eBay account which they intend to use to sell merchandise to execute this cross-marketing strategy. The service is currently sourcing items for resale and intends to execute this plan as early as June.
Those interested in more information about life insurance, or in instant life insurance quotes are urged to visit YourLifeSolution.com. Information can also be obtained by phone from Eric Smith at 888.374.2764.