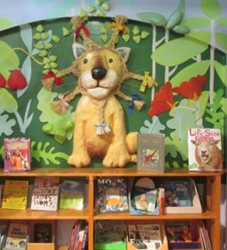 Books make any family vacation time even better.
Tampa, Florida (PRWEB) March 31, 2014
Books and family vacations naturally go together. It's a time when reading for fun is possible for everyone including kids. The best indie bookstores provide unique connections to communities and often provide a sense of place by featuring local stories and highlighting local authors. The booksellers named by theFamilyTravelFiles.com offer opportunities for parents or grandparents to share a book experience with a child and perhaps discover a book, meet an author, share story time or even talk-story. The list highlights special places to nurture a love of the printed word while enjoying family vacation time.
"Pair a book with the beach; add a book to an urban adventure; select a book as a souvenir; buy two books and share. Books make any family vacation time even better," according to Nancy Nelson-Duac, Curator of the Good Stuff for theFamilyTravelFiles.com, a popular family vacation planning website, and a professed lover of indie booksellers.
She goes on, "Vacation habits help solidify a family tradition and making books a part of that vacation tradition will reap rewards for years to come."
The best indie bookstores deliver a reading WOW! – the perfect addition to family vacation time. They offer curated selections, useful suggestions, superior service, a lively positive atmosphere, and most importantly book people who know about books for children. They know what to suggest for the child who devours books and they also know what will excite a picky reader. Need a book to share with a teen? Just ask an indie staff member. At each of the independent bookseller locations on the list children's books matter. The top five book havens for little book bunnies or seasoned bookworms and their parents include:
Reading Reptile in Kansas City, MO.
Hicklebee's Bookstore in San Jose, CA
Tattered Cover in Denver, CO.
Barefoot Books in Concord, MA.
Books of Wonder in New York City.
To view the complete list of the top-rated book spots for children's literature in the US including the best in California go to http://www.theFamilyTravelFiles.com.
About theFamilyTravelFiles.com
Founded in 1998, theFamilyTravelFiles.com researches and posts the good stuff making it easier for parents or grandparents to plan great family vacations. The top-rated online family travel resource offers more than 1000 pages of family vacation ideas. The website specializes in destination and trip planning information, family travel advice, and family travel deals. The site features a number of vacation idea folders including Secret Places, All Inclusive, Reunions, Rail Travel, Dino Trips, Beaches, and Camp Out.