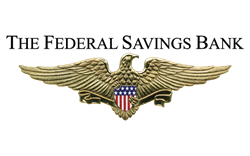 mortgage rates may continue to rise as the Federal Reserve pulls back further stimulus spending over the next 12 months.
Chicago, IL (PRWEB) March 29, 2014
After a year of rapid price appreciation across most housing markets in the U.S., many first-time home buyers are hopeful to enter the market this spring. Recent reports have shown that the harsh winter conditions have dampened home sales and slowed price gains. It is typical for more real estate transactions to occur in the warmer months, and many potential buyers have been idly waiting for the selling season to start. As the snow melts away, The Federal Savings Bank highlights some things to look for this spring:
Housing inventory
2013 was plagued with record-low inventory levels, which made it challenging for some buyers to enter the market. When home prices rise, as they did last year, homeowners usually become encouraged to put their houses on the market. As the spring selling seasons begins, it is highly likely that more homeowners will list their property for sale. However, housing inventories are still anticipated to be low in 201. Fortunately, the price spikes seen in 2013 are unlikely to be repeated this year, which can provide more affordable options for home buyers.
The fixed-rate debate
Many first-time home buyers opt to get a long-term, fixed-rate mortgage. Mortgage rates are still relatively low, which makes these home loans a great option for first-time buyers hoping to live in their home for several years. Buyers are typically searching to lock in a low rate for the entire length of their mortgage. However, mortgage market patterns have started to change over years, and the popularity of a fixed-rate mortgage has declined recently, due the rising trend of mortgage rates.
One reason that market trends are shifting is the shrinkage of federal support and mortgage guarantees. This will likely bring more mortgages back into the private market. It was recently announced, on March 11, by LAtimes.com that the federal government plans to eliminate Fannie Mae and Freddie Mac in the near future, which will change the mortgage environment for private lenders. Additionally, mortgage rates may continue to rise as the Federal Reserve pulls back further stimulus spending over the next 12 months. As a result, it is possible that lending standards may soon tighten, which could make it harder for some borrowers to qualify for fixed-rate home loans.
However, this news is not all bad. For one, there is a greater likelihood that fewer mortgages will fall into default and foreclosure with stricter lending practices. The change can also give rise to new hybrid mortgages that involve both fixed and adjustable rates. This means that homeowners can receive a low rate mortgage for a certain period of time before the rate changes based on market conditions. For many borrowers, this type of mortgage can enable them to make a new home purchase and have some stability with mortgage payments. Many homeowners are partial to adjustable-rate mortgages as well because the initial interest is typically much lower than comparable fixed-rate loans, at least initially.
Contact the Federal Savings Bank, a veteran owned bank, to find out more about first-time home buyer programs and affordable mortgage options.