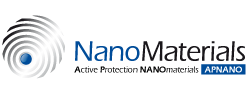 The ELGI is an extremely effective venue for introducing our EP Grease Additive product to major industry leaders, learning about new technologies, meeting with our clients and distributors and seeking new business opportunities
(PRWEB) March 31, 2014
NanoMaterials Ltd., the innovative nanotechnology lubricants company and a subsidiary of the leading American company: "Nanotech Industrial Solutions, Inc." (NIS), will be attending the 26th European Lubricant Grease Institute (ELGI) Annual General Meeting held in Dubrovnik Croatia on 26th – 29th April 2014.
This is the 3rd time in a row that NanoMaterials' participates in ELGI. This year, it will be attended by a joint team from NanoMaterials' and NIS, signifying the synergy between both companies and their Research and Development departments.
NIS's Director of Technology Dr. George Diloyan, is scheduled to deliver a paper at the event, presenting the companies' flagship proprietary technology of fullerene-like inorganic nanoparticles of tungsten disulfide (IF WS2) used in NanoLub® EP Anti-Wear/Anti-Friction Grease Additive. The synopsis of Dr. George Diloyan paper is attached and can also be downloaded by clicking here (page 14).
NanoMaterials' Management Team will also be in attendance: "The ELGI is an extremely effective venue for introducing our EP Grease Additive product to major industry leaders, learning about new technologies, meeting with our clients and distributors and seeking new business opportunities" said Mr. Alon Laster, NanoMaterials V.P Sales, who will be attending the NLGI alongside NanoMaterials' CEO, Mr. Daniel Sclar.
NanoLub® EP AF/AW Grease Additive is specially formulated for performance under extreme pressure conditions and shown to be able to improve power, extend machinery life and reduce downtime.
The NanoLub® series has received the prestigious Nano 50TM Award by Nanotech Briefs (publishers of NASA Tech Briefs) and it is the first successful commercial implementation of inorganic, multi-layered fullerene-shaped WS2 nanoparticles in lubricants, based on patented and award-winning technology developed at the Weizmann Institute of Science.
Tests have shown that incorporating NanoMaterials' inorganic lubricant additives into oil and grease formulations delivers a range of performance enhancements including:

Significant wear reduction in contracting surfaces.
Reduces friction.
Reconditioning of existing wear damage.
Enhanced energy and fuel efficiency.
Reduced operating temperature.
These translate to significant cost and performance benefits such as lower energy consumption, extended effective operation of mechanisms, extended lubricant life, extended machinery life and reduced emissions.
About NanoMaterials Ltd.:
"NanoMaterials Ltd.", a cleantech company operating in the field of Nanotechnology, was established in 2002 and after its acquisition in 2013 became a subsidiary of the leading American company: "Nanotech Industrial Solutions, Inc." (NIS). A pioneer of inorganic, multi-layered fullerenes, NanoMaterials was the first company to succeed in the commercial production of inorganic, multi-layered WS2 nanofullerenes and nanotubes, based on exclusively patented platform technology developed at the Weizmann Institute of Science.
NanoMaterials is part of AddNano, a joint project funded by the European Commission and has earned international recognition winning numerous innovation and excellence awards including: Top 30 Network of Automotive Excellence Innovation Award, Red Herring Top 100 Innovators award, Innovation WORLD 21 award, "Nanotechnology Company of the Year" by the Israeli Ministry of Industry & Trade and Top 10 in the Israeli nano-tech market according to "The Marker" magazine.