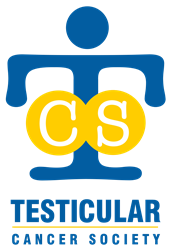 Early detection is key for testicular cancer, the leading cause of cancer in young men.
Cincinnati, OH (PRWEB) April 01, 2014
Mike Craycraft, survivor and founder of the Testicular Cancer Society, explains that his organization seeks to increase early detection of testicular cancer via this program. If caught early, testicular cancer is almost 100% treatable but these odds decline as men are diagnosed in later stages.
"We are excited to be able to fund the program this April and hope that, through collaboration and participation with local providers, we can expand it to all throughout the year," Craycraft added, "Detecting lumps and bumps is the first step in early diagnosis."
According to the Testicular Cancer Society, testicular cancer is the leading cause of cancer in guys age 15-35, although it can occur at any age.
"Most people don't realize that this cancer primarily affects young, healthy guys. Unfortunately, these guys may notice something wrong with their testicles but delay going to the doctor, thinking it will go away, and this leads to later stage diagnosis and less favorable outcomes," Craycraft added, "We hope that our program will raise some awareness that if something isn't right that guys just need to get to the doctor quickly."
For more information about the program you can visit the Testicular Cancer Society website at: http://www.testicularcancersociety.org/selfexam-program.html.
###
The Testicular Cancer Society is a 501(c)3 nonprofit charity that reduces the burden of testicular cancer by increasing education and awareness and providing support to fighters, survivors and caregivers.