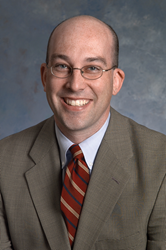 In many companies, BYOD has fallen short of its promises of cost savings, productivity and employee acceptance.
Harrisburgh, PA (PRWEB) March 31, 2014
Grudi Associates has issued an advisory identifying 8 ways that BYOD (Bring You Own Device to work) has fallen significantly short of the results promised for many businesses. The BYOD approach to mobile devices like smartphones and tablets often does not deliver the expected cost savings, productivity increases and positive employee reaction.
"BYOD came roaring onto the corporate scene making big promises of reduced costs, increased productivity and happier, fully supportive employees," says Walt Grudi, President of Grudi Associates, a leading provider of telecom and IT services in Central PA and beyond. "In a lot of cases, that's not how it turned out, even with mobile device management efforts."
Grudi cites an Aberdeen Group study which says that on average a business with 1,000 mobile devices spends $170,000 more per year when they use a BYOD approach.
"Allowing employees to use their own mobile devices to do company business, connect with its networks, access its data and more may appear to save money on the surface, but when you dig deeper, there can be hidden and indirect costs that negate some or all of the promised savings," says Grudi.
Eight of the most significant pitfalls of BYOD include:
Expense Report Costs – Hidden costs like an avalanche of BYOD expense reports are absorbing much or all of the promised savings. The Aberdeen Group reported that mobile BYOD costs about 33% more than a company-owned approach.
Employee Overcharged Expenses – In many cases, workers can take advantage of a company's BYOD program, claiming huge overseas charges, signing up for maximum data plans, upgrade costs, early termination fees and even expensing their family plans, upgraded phones and termination fees.
Compliance Violations – When employees access company data on personal devices, they may be violating compliance regulations and privacy acts such as HIPAA, Dodd-Frank or other government-mandated regulations. They could even be breaking the law. 35% of IT leaders are not confident of their BYOD policy compliance.
Productivity – Instead of improving productivity by having work access on their personal devices, in many companies it's having the reverse effect. Employees are playing more games, visiting personal social media pages and going to more non-work-related websites. This resulted in the blacklisting of BYOD apps by many businesses.
Cloud Storage Services – Some BYOD employees use their smartphones to save proprietary data and information from corporate networks to their Dropbox or other personal cloud storage service accounts, possibly compromising the data's security.
Malicious Use of Data – BYOD can make it easier for disgruntled or otherwise mal-intentioned employees to take confidential information to a competitor or use it for other unethical and sometimes quite damaging purposes.
Legal Issues – An array of legal issues can arise with BYOD, from employees suing for having their privacy violated to workers demanding overtime for answering calls, emails and texts during their off hours. Even if the lawsuits fail, there are still major expenses, tangible and intangible.
Lost Trust and Loyalty – Many employees are made to feel offended and mistrusted by draconian BYOD user agreements that virtually eliminate an expectation of privacy related to personal content on their devices. Seven in ten employees do not completely trust their employers to keep personal information private, according to a survey done by Mobile.
"BYOD may be right for some, but over-optimistic cost savings, security issues, compliance problems and other pitfalls can create major headaches," says Grudi. "No business should implement a BYOD approach without clear understanding of the potential issues and whether they can be effectively addressed."
Read Grudi Associates' article: BYOD ASAP? Not So Fast.
Subscribe to Telecom & IT Updates, a monthly bulletin.
About Grudi Associates:
Grudi Associates provides a broad range of telecom and IT services that help businesses and organizations connect and communicate more effectively. Through strategic partnerships with national and regional providers, Grudi Associates delivers innovative and cost-saving wireless, data, Internet, local and long distance, telecom management, hosted and cloud solutions. By providing its customers with a single point of contact for virtually any need, Grudi Associates delivers innovative solutions and simplified telecom and IT.