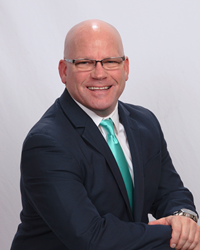 Every day I get to hear about patients getting off their medications because their doctor determines they don't need them any longer. This is my greatest joy!
Dallas, Texas (PRWEB) April 01, 2014
Dr. Elliot Draluck, President of Help Your Diabetes, is pleased to announce another phenomenally successful quarter with helping Type 2 Diabetics get off their medications.
"My greatest joy is to hear patients getting off their medications because their health has improved to the point where their primary physician determines the patient doesn't need the medications any longer. This happens on a daily basis and keeps me extremely excited about the work he does with Help Your Diabetes," says Dr. Draluck.
Type 2 Diabetes affects 26 million people and 79 million other people have pre-Diabetes, for a total of 105 million people. 1/3 of our country now has Diabetes or pre-Diabetes, which is now the worst epidemic our country has ever seen. Experts are now predicting that over 60% of all Americans will have Diabetes or pre-Diabetes by 2020. The numbers are staggering with no end in site medically.
Diabetes is the leading cause of blindness, amputation and kidney failure and all medicine has to offer Type 2 Diabetic sufferers is a continual supply of toxic prescription medications.
Help Your Diabetes was created to offer Type 2 Diabetics a natural alternative. Dr. Draluck is the President of Help Your Diabetes and his main role is to perform one on one follow ups with patients in the Help Your Diabetes program. Everyday he speaks with dozens of patients and helps hold them accountable to the changes they have to make in order to reverse their Type 2 Diabetes. He coaches patients and answers any questions they have about the program.
Dr. Draluck has over 19 years experience in the wellness field and has extensive training in nutrition, physiology, exercise and anatomy. He is the author of the book "Diabetes Solutions" and lives in Dallas, Texas.
Help Your Diabetes was founded by Dr. J. Murray Hockings, DC., D.PSc. Dr. Hockings and Dr. Draluck have been friends for 28 years and they were roommates in grad school. This dynamic team has a mission to help millions of Type 2 Diabetics reverse their disease and by the looks of what they've accomplished to date, they are well on their way of accomplishing their mission.