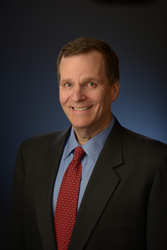 While hospital patients do not have the ability to dictate what is stated in their medical records, there are standards that their health care providers are required to follow if the hospital participates in Medicare
Baltimore, Maryland (PRWEB) April 08, 2014
Patients who suffer injuries in hospitals are often surprised when they read their hospital medical records because the records state matters that were never discussed with them or information that is false or misleading. While hospital patients do not have the ability to dictate what is stated in their medical records, there are standards that hospitals are required to follow if they participate in Medicare, which include the vast majority of hospitals in the United States.
Hospitals in the United States that participate in Medicare are required to comply with the "Medicare Conditions of Participation" standards set forth in 42 CFR Section 482. Compliance with Medicare regulations is investigated through hospital surveys employing observations, interviews, and document/record reviews. Medicare last revised its State Operations Manual Appendix A regarding its survey protocols on February 14, 2014.
The Medicare standards regarding hospital medical records are contained in 42 CFR Section 482.24 and are summarized as follows:
A medical record must be maintained for every individual evaluated or treated in the hospital. The term "medical records" includes at least written documents, computerized electronic information, radiology film and scans, laboratory reports and pathology slides, videos, audio recordings, and other forms of information regarding the condition of a patient.
All medical records must be accurately written, promptly completed, and be complete with all documentation of orders, diagnosis, evaluations, treatments, test results, care plans, discharge plans, consents, interventions, discharge summary, and care provided along with the patient's response to those treatments, interventions, and care. The record must be completed no later than 30 days after discharge.
The medical records of all inpatient and outpatient hospital evaluations and/or treatments within the past 5 years must be accessible by appropriate staff, 24 hours a day, 7 days a week, whenever that medical record may be needed.
The hospital must have a system of author identification and record maintenance that ensures the integrity of the authentication and protects the security of all record entries. The medical record system must ensure that medical record entries are not lost, stolen, destroyed, altered, or reproduced in an unauthorized manner.
All entries in the medical record must be legible.
A medical record is considered complete if it contains sufficient information to identify the patient; support the diagnosis/condition; justify the care, treatment, and services; document the course and results of care, treatment, and services; and promote continuity of care among providers.
All entries in the medical record must be dated, timed, and authenticated, in written or electronic form, by the person responsible for providing or evaluating the service provided. The time and date of each entry (orders, reports, notes, etc.) must be accurately documented. Timing establishes when an order was given, when an activity happened or when an activity is to take place.
All patient records, both inpatient and outpatient, must contain the results of all consultative evaluations of the patient and appropriate findings by clinical and other staff involved in the care of the patient. This information must be promptly filed in the patient's medical record.
The medical record must contain a document recording the patient's informed consent for those procedures and treatments that have been specified as requiring informed consent and should reflect the patient consent process. Except as specified for emergency situations in the hospital's informed consent policies, all inpatient and outpatient medical records must contain a properly executed informed consent form prior to conducting any procedure or other type of treatment that requires informed consent. An informed consent form must be consistent with hospital policies as well as applicable State and Federal law or regulation.
All patient medical records must contain a discharge summary. A discharge summary discusses the outcome of the hospitalization, the disposition of the patient, and provisions for follow-up care. Follow-up care provisions include any post hospital appointments, how post hospital patient care needs are to be met, and any plans for post-hospital care by providers such as home health, hospice, nursing homes, or assisted living.
All medical records must contain a final diagnosis. All medical records must be complete within 30 days of discharge or outpatient care.
For further information regarding survey protocol, regulations, and interpretive guidelines for hospitals participating in Medicare, click on this link .
About us: MedicalMalpracticeLawyers.com is the premier website connecting medical malpractices victims in the United States with medical malpractice lawyers in their state who may investigate their medical malpractice claims for them and represent them in a medical malpractice case, if appropriate. Our toll-free telephone number in the United States is 800-295-3959.
MedicalMalpracticeLawyers.com publishes a daily blog with more than 1,100 consecutive daily blog postings to date, discussing a wide range of current issues and news regarding medical malpractice.
Turn to us when you don't know where to turn.