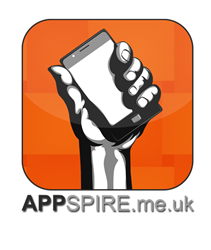 The experience that Carson and APPSPIRE.me bring to the sector is invaluable.
Austin, TX. (PRWEB) March 31, 2014
APPSPIRE.me, a leading mobile app marketing company based in Austin, Texas, announced today that they have officially opened a new location in London, U.K. The new office, which shares a building with Twitter's headquarters, was launched to meet the needs of app-based companies and app developers in Europe. Carson Barker, founder and CEO of APPSPIRE.me, said the new office is a necessary move for the quickly expanding European app market.
"The app development industry is saturated in Europe," said Barker. "But launching an app without any marketing or advertising is like putting a billboard in the desert - no one is going to see it. These apps and app development companies desperately need our experience to become a successful, lucrative businesses."
The London branch is headed by Geraint John of MOVE Digital, a London-based search marketing agency. John and Barker met personally during SXSW Interactive 2014 in Austin to finalize the details of the APPSPIRE.me London office. John brings a wealth of experience and contacts from his agency.
"There are a huge number of apps here in the U.K. that could benefit from the exposure provided by APPSPIRE.me's services," said John. "The mobile app marketing services industry in the U.K. and Europe is in its infancy, and so the experience that Carson and APPSPIRE.me bring to the sector is invaluable."
The APPSPIRE.me London office is currently taking new clients.
About:
Based in Austin, Texas, APPSPIRE.me is leading mobile app marketing and advertising agency that specializes in maximizing downloads, top store rankings, and massive media exposure for apps. It's clients have been featured in the #1 position of their store category, iTunes "What's Hot" section, Fox Business News, New York Times, TechCrunch, Mashable, and more. Appspire.me has been in the mobile app marketing business since 2009, and their strategies are so effective that we guarantee results. For more information, contact the U.S. office via http://www.APPSPIRE.me or the U.K. office at http://www.APPSPIRE.me.uk.