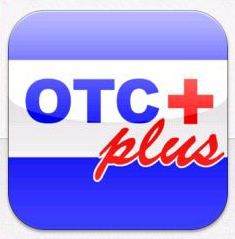 OTCplus app simplifies safety information for Over-The-Counter Medicines
ROCK HILL, SC (PRWEB) March 31, 2014
More than 200 million Americans use Over The Counter Medicines every year. Billions of dollars of OTC medicines are sold every year. The Electronic Code of Federal Regulations posted general provisions on March 27, 2014 to inform many about over-the-counter drugs . "They can be as dangerous as Prescription medicines and may be even more dangerous, as many a times they are taken without medical supervision. Contrary to the popular myth, Over-The –Counter medicines are not safe." Says Dr. Sandeep Grewal, an Internal Medicine physician in the Carolinas who is also the creator of mobile app OTC plus which simplifies the safety warnings of OTC medicines.
Propublica.org recently reported on September 20, 2013 that about 150 deaths every year occur from accidental overdose of acetaminophen, a popular OTC medicine. Kidney Failure can occur from prolonged use of ibuprofen and naproxen both available over the counter. Dr. Grewal says, "One of the patient I treated took over 50 ibuprofens in a two-week period and ended up in the hospital with kidney failure."
Mobile app like OTCplus are a must have on your phone when you go out shopping for Over-The-Counter medicines. OTCplus simplifies the safety warnings by mentioning the most important side effects from the clutter of information available on drug labels. The app can be downloaded for Android and iPhone.
Dr. Sandeep Grewal, the creator of OTCplus, is a board certified Internal Medicine physician practicing in Rock Hill, SC. He was also awarded Innovation in Healthcare award from Charlotte Business Journal in 2012 and also named 40 under 40.