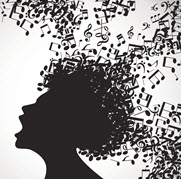 "Adapt or die." PW Botha October 1979
Charlotte, NC (PRWEB) March 31, 2014
The reorganization of OYea 2 web properties has been a high priority topic on the company agenda for 2014. Every business indicator points to brand pursuit of, and an ongoing effort to gain market share via the internet space by maintaining traditional top-of-mind marketing visibility. This shift, along with keyword diversification have added to the popularity of the once obscure Health-Wealth-Happiness search string.
As separate niches, health and wealth have numerous sub-niches. The key to competing in this environment lies in the streamlining of categories, and presenting an intuitive navigation format that coincides with the current interests of web surfers. Raising self-awareness worldwide is OYea 2's mission and yet social proof requires relevance and content accessibility. As promised, media will be added to the category listing and an announcement regarding the presentation of this format will be delivered before mid-week.
"Growth indicators. Change agents. In the words of PW Botha to the South African parliament in October 1979, 'Adapt or die.' Thinking like that is helpful and ensures success." --Gerald Woodson, OYea 2 Marketing Director.
In the end, OYea2.com exists to serve its following and embrace its mission. The quest continues.
More valuable info can be found at http://oyea2.org.
About OYEA 2 Enterprises, LLC:
The mission of Oyea 2 Enterprises, LLC is to provide quality information on the pursuit of health, wealth, and happiness for raising self-awareness worldwide.
The vision is to express the mission through the distribution of information products (literature, music, and video) and related services. Oyea 2 Enterprises, LLC began its service to the Charlotte, NC community in 1984 as Oyea Music (BMI), a recording studio for solo musicians. Through the years, the mission has mushroomed to include composition, audio post–production, and video production. Since 1995, Woodson has engaged in self-disciplinary study of customer service and technical support. In the growing internet marketing space, transformations continue and the demands for ongoing education push the envelope more each year. For the last 21 months, Oyea Music has been focused on expanding its marketing efforts online. Consolidating its music, video, research, and writing expertise into one business entity, Oyea 2 Enterprises, LLC is the unified product engine.