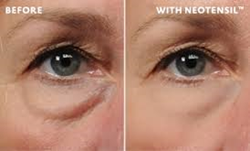 Boston, MA (PRWEB) March 31, 2014
Visage Sculpture Clinic recently formed partnership with Obagi Medical, a subdivision of Medicis, a well-known dermatologist-formulated line of products that fight aging. The company recently announced purchasing Neotensil from Living Proof, recognized for its miracle products for hair and co-owned by Jennifer Aniston. Neotensil is a liquid polymer that is able to fill in lines and depressions under the eye to significantly reduce the appearance of the bulging bag. The product is right along the line of Visage Sculpture specialty, non-surgical face shaping, and is expected to make a big impact on the lives of people who are nervous about invasive alternatives.
About Visage Sculpture
Visage Sculpture is premier Cosmetic Center dedicated to helping people look and feel more attractive, refreshed, and youthful in the most natural gentle way. Founded by Masha Banar, Board Certified Physician Associate, with more than a decade of experience in Plastic and Reconstructive Surgery, it has been featured on ABC News for its unique alternatives to surgical procedures.
Masha is a National Educator for Sculptra Aesthetic and teaches facial anatomy and injection techniques to Physicians and Nurses. Her extensive experience combined with artistic background and intuitive appreciation of proportions of the face brings ease to all procedures offered.
Complimentary consultation can be scheduled by calling at (617)795-0201 or requested on-line at http://www.VisageSculpture.com. Office is located at 31 Channing Street, Newton Corner, MA 02458.