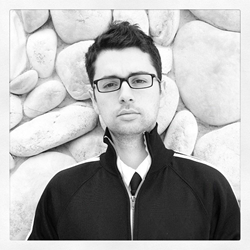 New York City, NY (PRWEB) March 31, 2014
Catalyst, a leading digital marketing firm, announced today that they will participate in ClickZ Live this week. The agency will reveal the tactics behind the success of The Huffington Post and other top blogs during the session: Badass Blogging: Transforming Your Blog Into A Content Powerhouse. The digital marketing conference takes place at the New York Marriott Marquis March 31 – April 3, 2014.
Blogging is an essential part of content marketing today. In fact, industry research indicates that 76% of B-to-B marketers leverage blogs as a tactic. But as many marketers are painfully aware, not all blogs are created equal. Some merely limp along, while others seem to have "super powers," attracting millions of visitors. The Huffington Post is a perfect example; it has 110 million unique visitors a month. Likewise, even smaller players like Business Insider and Tech Crunch net over 20 million every 30 days. However, such success has produced a lot of blog envy for marketers today.
So what's the story? Why do some blogs soar, while others never get off the ground? This week, Dan Cristo, Catalyst's Director of SEO Innovation, will reveal the secrets at ClickZ Live.
During the session Badass Blogging: Transforming Your Blog Into A Content Powerhouse, Cristo will provide attendees with a behind- the-scenes look at some of today's top blogs, such as The Huffington Post. He will explain why these superstars are different from regular blogs, how they rose to power, and what's unique about their branding, content, and distribution. Cristo will dive into the specific tactics used, and help marketers understand how they can leverage them to create a highly successful blog of their own.
"It's easy to see why some marketers are frustrated," said Cristo (@dancristo). "They are putting a lot of time and resources into their blog, yet they are getting nowhere fast. But it doesn't have to be that way. I plan to 'pull back the curtain' on some of today's top blogs, and reveal the tactics behind their success. My goal is to help attendees understand the power and importance of these methods, and how they can tap into the very same tactics used by top blogs today."
Moderated by Simon Heseltine, Senior Director of Audience Development, AOL, Inc., the session takes place on the second day of the conference, Wednesday, April 2nd, from 1:45pm – 2:45pm, at the New York Marriott Marquis. Max Sebela, Creative Technologist, Tumblr, will also participate in the panel discussion as a speaker.
Considered thought leaders in the industry, Catalyst specializes in developing digital marketing solutions for Fortune 500 companies. "Content marketing has become essential for businesses today – it's the 'new black,'" said Rich Ezzo, Director of Sales & Marketing, Catalyst. "And blogs play a key role in it. But like any other marketing tactic, a blog needs to deliver a return. Because of that, it is critical that marketers understand how to fully optimize their blog for success."
About Catalyst
Catalyst, a pioneer in search engine marketing since 1998, is renowned for developing strategic digital marketing solutions for Fortune 500 brands. The firm is the search agency of record for many of the world's top companies. Headquartered in Boston with offices in New York, Chicago, Seattle, Toronto, and Montreal, Catalyst serves numerous B2B and B2C clients in a variety of industries. The search engine marketing firm prides itself on being THE Search Innovator of the industry. Catalyst's offerings include: search engine optimization (SEO), paid search marketing (PPC), social SEO, content strategy, digital asset optimization, mobile search, e-retail optimization, local search optimization, global search, and competitive reporting. Catalyst is a wholly owned subsidiary of WPP, and is part of GroupM. For more information about Catalyst, please visit http://www.catalystsearchmarketing.com.