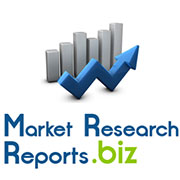 China Mould And Die Industry
(PRWEB) March 31, 2014
Mould, known as "the mother of industry," is developing in the technology and investment-intensive direction. In 2013, China's mould investment reached RMB 1.00186 trillion, which is nearly three times of that in the previous year, and there were more than 20 projects each with an investment over RMB 200 million.
Browse Full Report With TOC: http://www.marketresearchreports.biz/analysis-details/global-and-china-mould-and-die-industry-report-2013-2015
It's estimated that China's mould investment will exceed RMB 2.2 trillion in 2015; when the mould market scale will be further expanded, the output is expected to surpass 22.3 million sets, and the sales may exceed RMB174 billion.
Meanwhile, China's mould industry pattern is undergoing profound changes, the industry is expanding from developed Pearl River Delta and Yangtze River Delta regions to inland and northern regions, and there have emerged some new mould production clusters such as Beijing-Tianjin-Hebei, Changsha, Chengdu-Chongqing, Wuhan, central Anhui, etc.
According to the statistics of National Bureau of Statistics of China, Hebei, Tianjin, Beijing and central China accounted for 35.3% of China's mould output in 2013, while the Yangtze River Delta and Pearl River Delta only produced 18.5%, a decrease of nearly 10 percentage points compared with that in 2011.
To Download Full Report With TOC: http://www.marketresearchreports.biz/sample/sample/192798.
From the enterprise perspective, a large number of leading mould enterprises have sprung up in China, such as Sichuan Chengfei Integration Technology Co., Ltd., Tianjin Motor Dies Company Limited, FAW Tooling Die Manufacturing Co., Ltd., Dongfeng Motor Die & Mould Co., Ltd. in the field of automotive panel mould; Guangdong Greatoo Molds Inc., Shandong Himile Mechanical Science and Technology Co., Ltd. in automotive tire mould; Ningbo Shuanglin Mould Co., Ltd., Ningbo Henghe Mould Co., Ltd. in precision plastic mould; Qingdao Haier Mould Co., Ltd., Group Reach Mould (Shenzhen) Co., Ltd. in large plastic mould; Wuxi G.S Precision Tool Co., Ltd., Jiangsu Famfull Electronics in precision stamping mold; Ningbo Heli Mould Technology Co., Ltd., Guangzhou Die and Mould Manufacturing Co., Ltd. in casting mould.
Sichuan Chengfei Integration Technology Co., Ltd. is a leading automotive panel mould enterprise in China, mainly serving Chery, JAC and Changan Ford Mazda, etc. In 2013, it realized revenue of RMB 779 million, 1/3 of which was attributable to automotive moulds.
Table of Content
1 Overview of Mould
1.1 Definition and Classification
1.2 Upstream and Downstream
1.2.1 Upstream
1.2.2 Downstream
1.3 Status of Mould in the National Economy
2 Development of Mould Industry Worldwide
2.1 Overview
2.2 Japan
2.3 United States
2.4 Germany
2.5 Italy
To Read Complete Repor tWith TOC: http://www.marketresearchreports.biz/analysis/192798
3 Development Environment of Mould Industry in China
3.1 Policy Environment
3.1.1 Industry Policy
3.1.2 Trade Policy
3.2 Investment Environment
4 Development of Mould Industry in China
4.1 Overview
4.2 Production and Sales
4.2.1 Production
4.2.2 Sales
4.3 Import and Export
4.3.1 Overview
5 Market of Die Steel in China
5.1 Profile
5.2 Market Status
5.2.1 Supply and Demand
5.2.2 Price Trends
5.3 Key Companies
6 Application Markets of Mould in China
6.1 Automotive Mould
6.1.1 Profile
6.1.2 Development Status
6.1.3 Market Demand
6.1.4 Competition
6.2 Tire Mould
Latest Reports:
Medium And High Voltage Regulator Market - Global Industry Analysis, Size, Share, Growth, Trends And Forecast, 2013 - 2019
http://www.marketresearchreports.biz/analysis-details/medium-and-high-voltage-regulator-market-global-industry-analysis-size-share-growth-trends-and-forecast-2013-2019
Voltage regulation measures the change in the voltage magnitude between the sending and receiving end of a transmission or distribution line. It describes the ability of the system for providing constant voltage over wide range of loads. Voltage regulator types include step transformers and on-load tap changer transformer. These voltage regulating technologies have high demand in market and this trend of high growth is expected to continue over coming years.
Quality of mains supply power is poor in developing nations which creates a vast market for regulator products. Market potential for the voltage regulators in APAC, South America, Middle East and Africa is very high since the generation and distribution infrastructure of electricity is still nascent. Fluctuation in the supply voltage in US is around 5 percent, it is about 20 percent in South America and Mexico and 10 to 15 percent in developing regions of Asia. These fluctuations damage the electricity supply, especially since most applications have multiple electronic components. Most of the power problems are due to fluctuations in voltage such as surges and impulses.
To Download Full Report With TOC: http://www.marketresearchreports.biz/sample/toc/192751
North America, Europe and APAC have the largest manufacturers of voltage regulators and transformers. Especially, USA, China, Japan and Germany are the leaders of the pack. Increasing customer awareness regarding the advantages of voltage regulating technology and the applications they are suited for can also drive demand. Opportunities in this industry lie in deploying greater technological advancements in order to further reduce transmission and distribution losses.
Telecom Network API Marketplace: Strategy, Ecosystem, Players And Forecasts 2014 - 2019
http://www.marketresearchreports.biz/analysis-details/telecom-network-api-marketplace-strategy-ecosystem-players-and-forecasts-2014-2019
While a significant portion of the digital media ecosystem is yet to recognize the strategic importance of Application Programming Interface (API) as a means of accessing data for a variety of applications, Telecom API play a critical role in network operator strategy for support of business-to-business (B2B) services.
Telecom Network APIs capitalize on existing network infrastructure to create a vast array of business opportunities for carriers worldwide to offer B2B services in a Data as a Service (DaaS) basis, which represents a fast growing secondary and revenue stream.
Telecom APIs allow carriers to disseminate a wealth of internal information or resources to third parties on an asymmetric basis as the network operators typically do not provides services to the end-users. Instead, network operators offer API for DaaS in an arms-length manner for B2B to Business (B2B2B) and B2B to Consumers (B2B2C) services.
To Download Full Repor tWith TOC: http://www.marketresearchreports.biz/sample/sample/192768
Carrier customers include Aggregators and Over-the-Top (OTT) providers as well as direct to enterprise customers. Data accessed includes everything from network QoS for video service delivery to Subscriber Data Management (SDM) for advertising, profiling, and identity management.
The report addresses the following key topics:
The Business Case for Telecom Network APIs: An assessment of the business case for Telco Network APIs
API Aggregation: The role of API Aggregators, the total cost usage for APIs with aggregation and a review of aggregator API usage by category.
Competitive Issues: Competitive issues within the Telecom API market such as reduction in TCO, open APIs and ease of configuration.
The Value Chain of Network Operator APIs Usage: An analysis of the value chain of network operator API usage for services including an assessment of revenue across participants in the value chain from end users, developers, aggregators to the API owners, and how this economic model will change over time.
About Us:
MarketResearchReports.Biz [http://www.marketresearchreports.biz/ is the most comprehensive collection of market research reports. MarketResearchReports.Biz services are specially designed to save time and money for our clients. We are a one stop solution for all your research needs, our main offerings are syndicated research reports, custom research, subscription access and consulting services. We serve all sizes and types of companies spanning across various industries.
Contact US:
Office: United States
State Tower
90 State Street, Suite 700
Albany, NY 12207
United States
Toll Free: 866-997-4948
Tel: +1-518-618-1030
E: sales(at)marketresearchreports(dot)biz
Blog: marketresearchinsights.blogspot.com