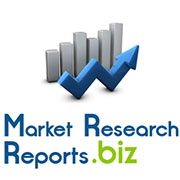 China Zirconium Industry Report 2013-2016
(PRWEB) March 31, 2014
Zirconium resources are highly concentrated across the globe. A overwhelming majority of zirconium ore reserves are in the hands of Australia and South Africa which made up 80.96% of the global total in 2013. In 2013, the gross reserves of zirconium ore resources in China hit 500,000 tons, standing at less than 1% of the world's total, largely spreading in Southeastern coastal regions like Hainan, Guangdong and Guangxi as well as Southwestern regions such as Sichuan and Yunnan. In recent years, China has made continuous efforts in launching uhligite exploitation projects in overseas countries such as Mozambique and Indonesia progressively.
Browse Full Report With TOC: http://www.marketresearchreports.biz/analysis-details/global-and-china-zirconium-industry-report-2013-2016
irconium is widely applied in such fields as ceramics, chemicals, casting and CRT TV kinescope glass. In 2013, the demand for zirconium for ceramics use accounted for 54%, while the demand for chemicals and casting use made up 28% all together. Zirconium chemicals find wide application in chemical engineering, textile, papermaking, cosmetics and electronics industries. China, as a manufacturing hub in the world, is fueld by the robust development of aforementioned sectors.
China boasts the world's largest processing base of primary zirconium. In 2013, 90% zirconium oxychloride and zirconium silicate in the world were produced and processed in China, of which, above 85% were exported to the United States, Japan and Europe for the production of ceramics, zirconium dioxide products and nuclear-grade zirconium sponge.
There are a host of zirconium products enterprises in China, with the most competitive including Guangdong Orient Zirconic Ind Sci & Tech Co., Ltd.,Asia Zirconium Limited, Zhejiang Shenghua Biok Biology, JIANGXI KINGAN HI-TECH.CO, LTD.
To Download Full Report With TOC: http://www.marketresearchreports.biz/sample/sample/192797
Table of Content
1. Overview of the Zirconium Industry
1.1 Properties of Zirconium Metal
1.2 Application of Zirconium Products
1.3 Zirconium Industry Chain
2. Development of Global Zirconium Industry
2.1 Supply
2.1.1 Distribution of Reserves
2.1.2 Distribution of Output
2.2 Consumption
2.3 Main Zircon Sand Suppliers Worldwide
3. Development of China Zirconium Industry
3.1 Supply
3.1.1 Distribution of Reserves
3.1.2 Distribution of Output
3.2 Demand
3.2.1 Ceramic Industry
3.2.2 Zirconium Chemical Industry
4. Development of Segmented Products in China Zirconium Industry
4.1 Traditional Zirconium Products
4.1.1 Zirconium Silicate
4.1.2 Zirconium Oxychloride
4.1.3 Zirconium Dioxide
4.2 Metal Zirconium Products
To Read Complete Report With TOC: http://www.marketresearchreports.biz/analysis/192797
5. Import & Export of Zirconium Products in China
5.1 Import
5.2 Export
5. Key Chinese Zirconium Product Enterprises
6.1 Guangdong Orient Zirconic Ind Sci & Tech Co., Ltd.
6.1.1 Profile
6.1.2 Operation
6.1.3 Revenue Structure
6.1.4 Gross Margin
6.1.5 Zirconium Business
6.1.6 Business Prospects
6.2 Sino Dragon New Energy Holdings Limited
6.2.1 Profile
6.2.2 Operation
6.2.3 Revenue Structure
6.3 Zhejiang Shenghua Biok Biology
6.3.1 Profile
6.3.2 Operation
6.3.3 Revenue Structure
6.3.4 Gross Margin
6.3.5 Zirconium Business
6.3.6 Business Prospects
6.4 JIANGXI KINGAN HI-TECH.CO, LTD.
Latest Reports:
Fluorspar Market - Global Industry Analysis, Size, Share, Growth, Trends And Forecast, 2013 - 2019
http://www.marketresearchreports.biz/analysis-details/fluorspar-market-global-industry-analysis-size-share-growth-trends-and-forecast-2013-2019
Fluorspar is the commercial name for the mineral fluorite (calcium fluoride CaF2). Commercially fluorspar is graded according to quality and attributes into acid grade, ceramic grade and metallurgical grade. It generally develops well formed cubic crystals exhibiting a wide range of colors. The end use is determined by the grade of the fluorspar. Almost two thirds of the world's production of fluorspar is used for the manufacturing of hydrofluoric acid (HF). Hydrofluoric acid is used as a feedstock for the manufacturing of fluorine containing compounds like fluoropolymers and fluorocarbons. Fluorspar is also used as a flux in the steel making and in the production of aluminum while a small proportion is used in the production of opaque glasses and enamels.
China is the leading producer and consumer of fluorspar. China utilizes its fluorspar reserves to produce hydrofluoric acid and fluorocarbons, incorporating them in the downstream activities. It is estimated that China produces about 53% of the total world's fluorspar. The rapid industrialization of the BRIC countries has led to the increased consumption of fluorspar. South Africa has the largest reserves of fluorspar followed by Mexico, China, Mongolia and Spain.
To Download Full Report With TOC: http://www.marketresearchreports.biz/sample/toc/192748
This research report analyzes this market depending on its market segments, major geographies, and current market trends. Geographies analyzed under this research report include
North America
Asia Pacific
Europe
Rest of the World
This report provides comprehensive analysis of
Market growth drivers
Factors limiting market growth
Current market trends
Market structure
Market projections for upcoming years
Stationary Fuel Cells: Market Shares, Strategies, And Forecasts, Worldwide, 2014 To 2020
http://www.marketresearchreports.biz/analysis-details/stationary-fuel-cells-market-shares-strategies-and-forecasts-worldwide-2014-to-2020
Published a new study Stationary Fuel Cell Market Shares, Strategy, and Forecasts, Worldwide, 2014 to 2020. The 2014 study has 603 pages, 258 tables and figures. Worldwide markets are poised to achieve significant growth as the Stationary Fuel Cells used to provide distributed power for campus environments achieve better technology and economies of scale. They have achieved grid parity in many cases. They improve and lower energy costs. They threaten to erode utility profitability.
Stationary Fuel Cells are on the cusp of becoming commercially viable, creating companies that are profitable and produce electricity at or below parity with the grid giving every user alternatives to the grid. Bloom Energy has solved the SOFC engineering challenges. Breakthroughs in materials science, and revolutionary designs give Bloom SOFC technology a cost effective, all-electric solution.
Vendors have solved the SOFC conundrum, developing new materials that make units affordable and provide energy device economies of scale and support for wind and solar renewable energy sources.
To Download Full Report With TOC: http://www.marketresearchreports.biz/sample/sample/189183
Stationary fuel cells represent the base for distributed power generation worldwide. No more new coal plants, no mare extensions to the grid. Distributed power has become mainstream. Distributed generation (DG) refers to power generation at the point of consumption.
Generating power on-site, rather than centrally, eliminates the cost, complexity, interdependencies, and inefficiencies associated with energy transmission and distribution. Distributed energy is evolving in a manner like distributed PC and laptop computing, cars for transportation, and smart phones. As distributed Internet data and telephony have found a place in the market, so also will distributed energy generation become widespread. Distributed power shifts energy generation control to the consumer much to the consternation of the existing utility companies.
About Us:
MarketResearchReports.Biz [http://www.marketresearchreports.biz/ is the most comprehensive collection of market research reports. MarketResearchReports.Biz services are specially designed to save time and money for our clients. We are a one stop solution for all your research needs, our main offerings are syndicated research reports, custom research, subscription access and consulting services. We serve all sizes and types of companies spanning across various industries.
Contact US:
Office: United States
State Tower
90 State Street, Suite 700
Albany, NY 12207
United States
Toll Free: 866-997-4948
Tel: +1-518-618-1030
E: sales(at)marketresearchreports(dot)biz
Blog: mrrbizmintel.blogspot.com