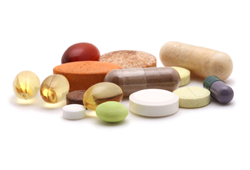 In the UK it's unlikely that people would get enough Vitamin D from sunshine, so they would need to get it from other sources
London (PRWEB UK) 31 March 2014
In the study, published in the journal JAMA Neurology, scientists analysed data from 465 MS patients in 18 European countries, as well as Israel and Canada who were taking part in a trial looking at the effectiveness of treatment with the drug interferon beta-1b. (http://bit.ly/1gfuzq7)
Vitamin D levels were measured at the onset of symptoms and at regular intervals over 24 hours. The results were then compared with patients' progress over five years.
It revealed that early stage MS patients who had adequate levels of vitamin D were 57% less likely to develop new brain lesions - areas of nerve damage - than those with low levels. They also had a 57% lower relapse rate and a 25% reduced yearly increase in lesion size. (http://bit.ly/1py3oOn)
Lead Research Professor Alberto Ascherio from the Harvard School of Public Health, who carried out the research, said: "Because low vitamin D levels are common and can be easily and safely increased by oral supplementation, these findings may contribute to better outcomes for many MS patients."
According to the Multiple Sclerosis Society, around 100,000 people in the UK have MS. There is no cure but a number of treatments and specialists can help to manage the condition and its symptoms, which can range from mild tingling sensations to paralysis. (http://bit.ly/1eYXti7)
Prof Ascherio added: "The findings of our study indicate that identifying and correcting vitamin D insufficiency should become part of the standard of care for newly diagnosed MS patients."
Superintendent Pharmacist at ChemistDirect Omar El-Gohary said: "Vitamin D is often known as the sunshine vitamin, as it is produced by the body through a process triggered by sunlight on the skin. But in the UK it's unlikely that people would get enough Vitamin D from sunshine, so they would need to get it from other sources.
He added: "Vitamin D can be found in fatty fish such as salmon and tuna, dairy products, and fortified breakfast cereals, but supplements are also available in tablet or liquid form."