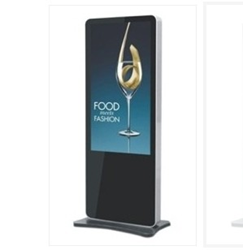 (PRWEB) April 02, 2014
Digital-Signage-China.com, a leading digital signage manufacturer and supplier from China, announces its April deals 2014 today. All their products with their discounted prices are available now until Easter.
According to the CFO of the company, the April deals will feature discounts on their selection of digital signage media players. All items on its website can be purchased now at discounted prices, up to 30% off. The deals offered by Digital-Signage-China.com may be the best ones online.
The Digital-Signage-China.com staff is known for their dedication and ambition to help, providing premium customer service to clients worldwide. It is no surprise that the company has again and again been recognized for its good client approval rating.
"Not all companies are offering the special deals; therefore those who want to buy digital signage players from a reliable factory must visit Digital-Signage-China.com before making their final purchasing decision," says the CFO. "Our products have a good market performance, and have greatly stimulated our business growth in the past few years. Now, we are announcing this promotion to show our appreciation to all our clients."
Digital-Signage-China has carefully studied customers' psychology, and can always give the market a stunning impression for its comprehensive digital signage solutions at attractive prices. Now, the company continues to boast an outstanding reputation amongst clients worldwide, receiving hundreds of positive reviews.
About Digital-Signage-China.com
Digital-Signage-China.com has over 8 years of experience in digital signage, allowing displaying rich content quicker, easier, and more effectively than ever before. The company continues to be one of the top choices for those who want to buy high quality digital signage players, enabling many companies worldwide across all business sectors to benefit from the power of digital media communication. For more details, please view: http://www.digital-signage-china.com.