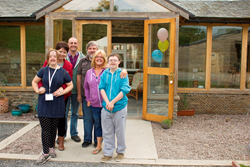 We work with enterprise business, consumer brands, consultancies and charities, all of whom need secure reliable and scalable protection for their data
Houston, United States (PRWEB) March 31, 2014
Backup Technology (BTL), which specializes in Cloud backup and disaster recovery services for global enterprises, is offering a month's free Cloud Backup to mark this year's World Backup Day which takes place on March 31.
BTL will provide one month of free Cloud Backup for new customers who take out a one year's standard twelve month minimum contract and two months free Cloud Backup for new customers taking out a minimum 24 month contact. The offer ends at midnight on Friday 11 April.
Rob Mackle, Sales Manager and Channel Sales Manager for BTL, said: "Computer hard drives do fail and that rate of failure increases the older the hard drive gets, so World Backup Day is a reminder of how important it is to have a secure backup solution in place. We work with enterprise business, consumer brands, consultancies and charities, all of whom need secure reliable and scalable protection for their data."
BTL currently protects over 15 petabytes of data in the public and private cloud on behalf of a range of customers. To mark World Backup Day 2014 BTL has published a case study with leading UK disability charity Papworth Trust which details how it helped the Trust replace its legacy tape-based system with Enterprise Cloud Backup and Disaster Recovery Solution using Asigra software. You can read the case study here: https://www.backup-technology.com/wp-content/uploads/papworth-case-study-.pdf
Asigra is the world's leading Cloud Backup software developer and BTL is its largest global partner. BTL's Cloud Backup offering based on Asigra software fits the Private Cloud, Public Cloud and Hybrid Cloud requirements for any size of environment, on and offsite.
The BTL offering provides an Enterprise and WAN optimized solution, allowing large amounts of data to be protected over small bandwidth connections. BTL's proprietary portal enables centralized web-based monitoring and consolidated daily emails giving customers full transparency of backups on a real time basis.
To take advantage of Backup Technology's World Backup Day offer please call 800-220-7013, email sales(at)backup-technology(dot)co.uk or Tweet to @backuptech
Backup Technology is part of UK Cloud company iomart Group plc.