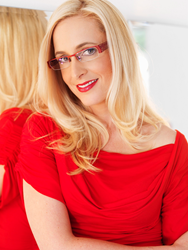 NHJ Style's research for Debenhams showed that customers want a convenient, personalised styling service resulting in co-ordinated and inspiring outfits.
London (PRWEB UK) 31 March 2014
Many retailers see the importance of offering a free in-store personal shopping service for their customers who need extra help and knowledgeable guidance in choosing an outfit or a seasonal wardrobe update. However, all too often, their personal shoppers appear to have little or no training and are therefore unable to deliver the all-round quality service that customers expect.
NHJ Style's research for Debenhams showed that customers want a convenient, personalised styling service resulting in co-ordinated and inspiring outfits. Their review and mystery shopping of the personal shopping services available on the high street showed that these differed considerably, and that no retailer delivered a complete styling package that met the customers' needs.
With this information, as well as their detailed evaluation of Debenhams' current personal shopping service, NHJ Style gave recommendations on improvements to their end to end process and then designed and delivered a bespoke training programme for Debenhams' personal shopping team.
The training taught the personal stylists how to translate product on the shop floor into inspiring outfits that suit each customer's personal brief, body shape and budget as well as how to deliver a customer experience that is seamless and professional from start to finish. NHJ Style helped transform the team from personal shopping consultants; providing a convenience service; into personal stylists offering a genuinely value added service to their customers.
Mike Goring, Retail Director of Debenhams, commented: "The NHJ Style team were excellent to work with. They were quick to tune into our vision and what we wanted to achieve and they delivered everything professionally and with inspiration. The new personal stylist service is set to be of huge appeal to our customer."
Nicky Hambleton-Jones, Founder of NHJ Style, added: "It's been a fantastic project to work on. I'm delighted to say that our recommendations on improvements to the service as well as the training and development of the personal shopping team have already had a hugely positive impact."
The new Personal Stylist service can be found on the third floor of Debenhams on Oxford Street. Shoppers can book appointments in store or online at http://www.debenhams.com.
Nicky Hambleton-Jones, best known for presenting Channel 4's 10 Years Younger, set up the exclusive NHJ Style Academy in 2008 to train the future's top personal stylists. As well as working with retailers, Nicky and her team run in-house and correspondence courses on how to become a top personal stylist covering all aspects of how to style women and men, and how to set up your own personal styling business. This followed the success of Nicky's personal styling business, NHJ Style Consultancy, making personal styling available to everyone. Find out more about NHJ Style at http://www.nhjstyle.com.
Contact: Claire Emerton, Sales & Marketing Director, on training(at)nhjstyle(dot)com or 0845 4309388.
Like us on Facebook at https://www.facebook.com/NHJStyle.
Follow us on Twitter at https://twitter.com/nhjstyle.