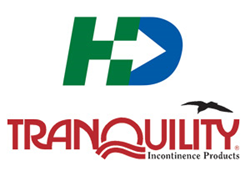 Shipping is free on orders over $25.
(PRWEB) March 31, 2014
Home Delivered has started carrying Tranquility by the bag to make their most absorbent brand more accessible. Finding out what type and size incontinence product you need can be costly, so Home Delivered has made one of their top brands much easier to try. Buying by the bag is slightly more expensive per piece than buying by the case, but it allows you to figure out exactly what you want without breaking the bank.
Tranquility doesn't pour all of their money into ad campaigns to convince you to buy their product. They invest in creating products that improve the lives of their customers. In an independent test by Home Delivered, Tranquility ATN Adult Brief held 45 ounces of water; almost double what any other adult brief was able to hold.
HomeDelivered.com has a 360° view of most of their products, so you can get a good look at exactly what you're buying. Shipping is free on orders over $25 and orders are usually received in 1-2 days. Home Delivered has a professional customer support team; if you have any questions please call 855-881-2196.