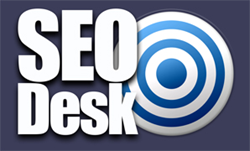 (PRWEB UK) 1 April 2014
AJB Joinery, a well-established joinery firm based in Bury St Edmunds, is pleased to announce they have entered into a partnership with SEODesk. This new agreement will see the search engine optimisation experts take control of the joinery firm's online communications and marketing activities. This move will allow AJB Joinery to focus on their core strengths while helping to develop awareness and interest in the brand. This is the 10th anniversary of AJB Joinery being established, and the firm believes this is the time to expand their business in an organic fashion.
AJB Joinery has developed a sterling reputation for offering a range of high quality joinery services in Bury St Edmunds. The firm is regarded as one of the leading joiner firms in Suffolk, and a lot of this is down to the hard work and experience of Alan Ball. Alan is the owner and manager of the company and he has had a lengthy and successful career as a joiner and carpenter. Alan carries a number of specialties in joinery including designing and creating furniture, kitchens and bathrooms. Alan and his team can also design and create windows, staircases and doors while offering a range of joinery services around the home. Anyone that is keen to benefit from the highest level of joinery Bury St Edmunds has to offer should get in touch with AJB Joinery.
The firm has achieved the British Woodworking Federation's Code of Conduct, which should provide a high level of confidence to all customers. This code of conduct is the benchmark for woodworking, and it ensures that the professionals who have obtained this conduct have a high level of skills. This is evident in the range of kitchens that AJB Joinery has designed, created and installed. The firm is well known for creating some of the finest kitchens Bury St Edmunds has ever seen, and they are always happy to offer advice and guidance on what style of kitchen would be best for a particular home or family.
The decision to pair up with SEODesk has been taken to increase awareness about the firm. AJB Joinery has benefited from a lot of positive word of mouth promotion, but the firm is keen to be found on search engines. The fact that SEODesk has an enviable track record for placing firms on the first page of Google for relevant search terms meant that they were the perfect match for the plans AJB Joinery have for 2014 and beyond. Both firms look forward to mutual success in the year ahead.
About AJB Joinery:
AJB Joinery was established in 2004, and the firm is recognised as being on the leading joinery options in Bury St Edmunds. The company offers a wide range of design and creating services, including kitchen and bathroom work. The firm is led by Alan Ball, a highly experienced joinery professional who has worked on a number of significant projects over the years.