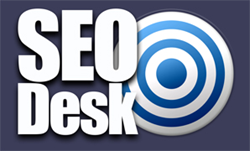 (PRWEB UK) 2 April 2014
Jacob Fox, a London letting agent, is pleased to announce they have entered into a working relationship with SEODesk. The firm, which offers a wide range of estate agent services in Canary Wharf and the surrounding parts of London, has been looking to increase the level of awareness in the firm. This led the company to look for a reputable search engine optimisation expert. SEODesk was the natural candidate, and they will take control of online marketing and communications for the estate agent. This will hopefully lead to an increase in search engine rankings while Jacob Fox is able to focus on their core strengths and main duties.
Given the enormous level of demand for London properties, particularly in the Canary Wharf area, it is helpful to work with an estate agent that has a high level of local knowledge. This is something that Jacob Fox can offer, and the firm is regarded as one of the best Canary Wharf letting agents. The company can provide a wide range of flats and apartments in this highly sought after area of London, and they are keen to provide a detailed and bespoke service to all of their clients.
The Jacob Fox experience begins by finding out exactly what a client is looking for, what their budget is and what is pertinent to them in London. This enables the firm to present the most relevant properties to a client, speeding up the process. Given the nature of the London property market, it is crucial to be able to move fast, and this is where enlisting the services of a reliable and reputable estate agent with a strong local knowledge makes sense. When it comes to the very best estate agents Canary Wharf has to offer, Jacob Fox is one of the best.
The firm has benefitted from a considerable number of recommendations and positive feedback from clients, but they are keen to increase their search engine rankings. Given the track record that SEODesk can boast of, they are the perfect search engine optimisation firm to work. SEODesk has placed numerous clients on to the front page of Google for relevant keyword terms, and this is what Jacob Fox is looking for. The firm wants to provide assistance to as many clients as possible in London, and the new relationship with SEODesk will help to achieve these goals.
About Jacob Fox:
Jacob Fox is a London based estate agent that has considerable experience in placing clients into properties in the most sought after locations in the city. The firm is well known for its work in the Canary Wharf area of London, an area that is in considerable demand. Jacob Fox is keen to provide a bespoke and tailored service for their clients, and they take the time to get to know what a client is looking for.