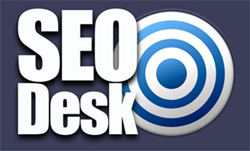 (PRWEB UK) 3 April 2014
The Stove Shop, the leading fireplace and stoves provider in Sussex, is pleased to announce that they now offer an improved level of stove maintenance support. The firm has always aimed to offer a high level of after-sales care support for their clients and this new service will help to ensure every client gets exceptional value for money from their purchase. A well maintained stove will give years of service, and this is something that The Stove Shop is looking to provide as best they can.
The family run firm has always adhered to old fashioned values, believing that customers are looking for a warm welcome at all times. The company offers a wide range of British and continental stoves in a wide range of styles. The firm looks to offer traditional and contemporary stoves and fireplaces, ensuring that there is a product for every home. Any home owner that is looking to find the finest fireplace Sussex has to offer should check out the extensive range on offer from the firm.
The company is happy to provide a no obligation survey at no charge and on a regular basis, the firm provides demonstrations of how to best use stoves and fireplaces. These demonstrations take place at their showroom, and the firm welcomes customers to come and see these stoves at close range. With such a wide selection on offer, it is easy to see why the firm offers the best choice of stoves Sussex can provide.
The firm provides a range of fitting services that are tailored to the needs of individual clients. This is all part of the after sales care package offered by the firm, which includes arranging for a chimney sweep to clean out a fireplace on an annual basis. The firm is even able to install stoves and fireplaces at premises where there is no chimney thanks to their experience in fabricating a flue and then placing this in the property. The firm is happy to offer products and assistance to clients across Sussex and regardless of the style of home, there will be a stove or fireplace that fits perfectly.
The firm is already well regarded for providing a wide range of after sales care services, but the addition of stove maintenance services, where an experienced technician will come to a client's property and service the stove is the next step in ensuring clients receive fantastic value for money at all times. The Stove Shop believes that fireplaces and stoves can offer a stylish and functional solution in the home, and the company is keen to ensure everyone can benefit from this addition to their property.
About The Stove Shop:
The Stove Shop is a family run firm that is committed to offering the highest level of service and product range possible. The firm offers a wide range of stoves and fireplaces from across the United Kingdom and mainland Europe. The firm is able to provide contemporary and traditional stoves so no matter what style of stove someone is looking for, The Stove Shop is likely to stock it.