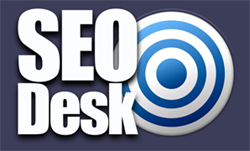 (PRWEB UK) 4 April 2014
Red Clam, an independent estate agent based in Surrey, is pleased to announce they now offer a no obligation advice centre to all clients. The property market has caused a great deal of stress and concern for people, and a lot of this is down to poor decisions being made by people who have been poorly advised. As an independent estate agent, Red Clam is keen to offer impartial and informative advice to clients on all sides of the property market. The firm is happy to work with clients looking to buy or sell property, rent property or even place their property on the rental market so they can offer advice to everyone with an interest in the property market.
Established in 2008 after realising there wasn't a reliable and efficient estate agent in the local area, Red Clam has gone from strength to strength in recent times. The firm has won a number of awards in recent years, but it is the positive feedback and strong testimonials they have received from clients that have pleased the company the most. With the letting market becoming increasingly prominent in the UK, the firm is pleased to offer an extensive range of rental properties in Surrey. In fact, the firm is regarded as the best letting agents Guildford has to offer thanks to the number of properties they provide and the high level of advice that is offered to clients.
One of the reasons that Red Clam is able to provide a wide variety of rental options can be found in the fact that they work with so many landlords and property owners. While many people are attracted to letting their property as a way of earning income, there is no doubt that being a landlord can be a time consuming and draining activity. Red Clam has the experience and expertise that ensures they can take care of everything and still provide a sizeable income to the property owner every month. The firm provides a wide range of services, and they offer the best value for money Surrey property management service.
The fact that Red Clam is positioned on all sides of the Surrey property market makes them the ideal firm to turn to for advice. The company understands how difficult the property market can be especially for first time buyers, and this is why the firm is keen to offer as much guidance and support as possible. Anyone looking for impartial advice and guidance with respect to buying, selling, letting or renting should turn to Red Clam.
About Red Clam:
Red Clam was established in 2008 as a reaction to the poor service offered by a number of estate agents in the local area. The firm is keen to provide guidance and support to people on all sides of the property market. The company is also able to offer a full property management service to clients.