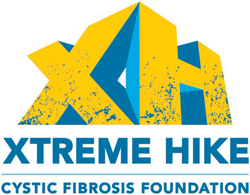 I researched the (Cystic Fibrosis) Foundation and found out how amazing they are and was extremely impressed with their accomplishments in working towards a cure for CF.- Ray Scardigno
Charlotte, NC (PRWEB) April 08, 2014
FiltersFast.com is supporting the Cystic Fibrosis Foundations search for a cure for cystic fibrosis, a chronic disease that affects about 30,000 children and adults in the United States (about 70,000 worldwide). Customers have a chance to show their support by making a donation to Team FiltersFast Cystic Fibrosis donation page and/or to donate $1 during checkout on FiltersFast.com. Donations will be accepted until April 23, 2014 and FiltersFast.com will match each donation up to $7,500.
The President of FiltersFast.com, Ray Scardigno, will be participating in the Cystic Fibrosis Foundation "Xtreme Hike for a Cure" on April 26, 2014. This is a one day hike of 33.4 miles through the famous Appalachian Trail in North Carolina. You can find out more about the Xtreme Hike for a Cure by visiting the donation page of Team FiltersFast.
The Cystic Fibrosis Foundation has made tremendous accomplishments over the years in finding a cure for this inherited chronic disease that affects the lungs and digestive systems of thousands of children and adults around the world.
Ray Scardigno: "Knowing my love of hiking and my love of a good challenge, a good friend of mine that has personal ties to CF asked if I would be interested in joining the Xtreme Hike to help raise money for the Cystic Fibrosis Foundation. I researched the foundation and found out how amazing they are and was extremely impressed with their accomplishments in working towards a cure for CF."
Until April 23, 2014 customers can donate $1 at checkout on FiltersFast.com and can also contribute by going directly to Team Filters Fast Cystic Fibrosis donation page to donate directly to the Cystic Fibrosis Foundation. Donations will be matched up to $7,500. All donations are 100% tax-deductible and will be used for investing in programs vital for supporting Cystic Fibrosis research, care and education. Join the list of proud supporters for the Xtreme Hike to help find a cure.
Since 2004, FiltersFast.com remains fully committed as the authoritative resource in air filters and water filters. The company offers first-rate products at the best competitive prices. They strive to add to their customer's overall quality of life by simplifying a sometimes mundane, yet very necessary task. For more information about their wide-range of air filters and water filters, visit http://www.filtersfast.com or call customer service at 1-866-438-3458.