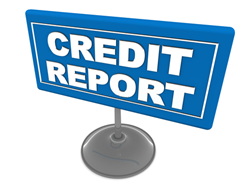 Rockville, MD (PRWEB) April 01, 2014
One thing that should not be overlooked as consumers are preparing to file their tax returns is an evaluation of their credit report. With the Federal Trade Commission reporting that one in five consumers has errors on at least one of their reports, annual credit monitoring should be a top priority for everyone. OpenSky®, a premier credit card issuer for consumers needing to repair or rebuild their credit, suggests that as consumers evaluate their overall financial picture in preparation for their tax filing, they should take the opportunity to do an annual credit review as well.
Cardholders are advised to go to http://www.AnnualCreditReport.com, the official site authorized by the Federal government. Federal law allows consumers a free report every twelve months from each of the 3 major consumer credit reporting companies — Experian, TransUnion, and Equifax. "If you're doing your taxes, use it as an opportunity to do a credit report check," says OpenSky President Nick Bryan. "For anyone working to build their credit, understanding and protecting that information can be vital to achieving their financial goals."
For consumers who can't remember the last time they checked their credit reports, Bryan says there's no time like the present. "Just like with your healthcare, early detection is the key," he adds. "The sooner an error or fraudulent activity is caught, the better the chances of minimizing the damage."
"We always encourage cardholders to stay on top of their financial information," Bryan says. The saying goes that 'knowledge is power,' and that can be especially true when it comes to your credit report. To find out more about OpenSky, visit http://www.openskycc.com
About OpenSky:
OpenSky is a business line of Capital Bank, N.A., a full service commercial bank in the Washington, D.C. metropolitan area. A top-ranked bank based on performance, it is the only bank in Maryland and Washington, D.C. to make the American Bankers Association Journal (ABA Journal) list of top 100 performing community banks in the class of over $100 Million in Assets. With nearly $500 in assets, Capital Bank offers a full range of banking services including cash management, commercial lending services, residential mortgage and consumer credit. For more information about the Bank, visit http://www.capitalbankmd.com. Member FDIC. An Equal Housing Lender.