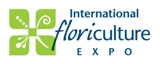 Portland, ME (PRWEB) March 31, 2014
International Floriculture Expo, the only industry-wide event that brings buyers and sellers together and serves all segments of the floriculture market, will take place June 10-13, 2014 at the Morial Convention Center in New Orleans, LA. This year's event will host one full pre-show day dedicated to industry education sessions on Tuesday, June 10, 2014.
The International Floriculture Expo Education Program is packed full of fun, interactive and hands on sessions designed to give floral professionals ideas, tips and industry insight. The focused one-day of education now includes complimentary breakfast and lunch in order for participants to focus on education and connections for the whole day. This powerful day will wrap up with the Opening Cocktail Reception at 5:00pm at the Morial Convention Center, where the recipients of the 2014 Merchandising Awards will be announced and celebrated. Buyers and merchandisers are encouraged to bring executive and store level teams to the education program and exhibit hall to maximize program design and planning. Exhibitors are also encouraged to send staff attending the event to the education to take advantage of the one-of-a-kind education and networking opportunity.
2014 Education Day Highlights Include:

Complimentary Breakfast
Session: Inspiring Floral Designs for a Successful 4th Quarter
Presented by: Bill Harper, AIFD
Session: Balloon RESCUE 911
Presented by: Peggy Williams and Robert De Bellis, AIFD, PFCI
Lunch n' Learn Session: Trend Watch 2014
Presented by: Rawlins Gilliland, Former National Sales Director for Neiman Marcus
Session: The Communication Conundrum
Presented by: Cindy Hanauer, Grand Central Floral
Session: Here Comes the Bride … Are You on Target for Attracting her Business?
Presented by: Sharon McGukin, AIFD
•IFE Opening Cocktail Reception & Merchandising Awards Presentation
Tuesday's entire education program is included with all attendee and exhibitor registrations. To register for the event, visit http://www.floriexpo.com. Please note: All attendees must be qualified to attend the show. To view the show's attendance policy, click HERE.
About International Floriculture Expo | http://www.floriexpo.com
International Floriculture Expo (IFE) is produced by Diversified Communication of Portland, Maine. This show is the only industry-wide event that brings buyers and sellers together and serves all segments of the floriculture process. IFE is the leading trade exposition and educational conference for mass market retailers, supermarkets, garden centers, retail florists, growers, nurseries, event floral designers, and other retailers of floral and foliage products. Admission guidelines are enforced to maintain the integrity of the buying audience. The 27th edition of IFE takes place June 10-13, 2014 at the Morial Convention Center in in New Orleans, LA.
About Diversified Communications | http://www.divcom.com
Diversified Communications, based in Portland, Maine, US provides information and market access through face-to-face events, publications and online. Diversified serves a number of industries including: floral, seafood, foodservice, natural and organic, healthcare, commercial marine and business management. Diversified operates divisions in Australia, Hong Kong, India, the UK and Canada.
Qualified Media (approval required) interesting in covering the event can register for free at http://www.floriexpo.com.
###