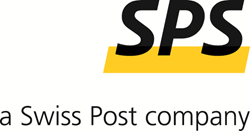 New York, NY (PRWEB) April 01, 2014
Business process outsourcing and digitization solutions provider, Swiss Post Solutions (SPS), continues its emphasis on training and development by facilitating cross-border employee exchanges within its organization. Promoting a culture of learning and diversity, SPS' international training programs are intended to increase its employees' professional growth and development, and establish a deeper understanding of the organization's global best practices.
Already in 2014, the company announced that the North American division of SPS has enabled numerous international exchanges between its employees working in Finance, HR, and Document Process Outsourcing.
"Our employee development programs are built around our rich history of innovation and our focus on continuously training and educating our people," said Chief People Office of SPS North America, Russ Cusick. "We encourage our employees to develop strong ties with their international colleagues in order to assist in carrying out new strategic initiatives worldwide."
One of SPS' key advantages is its ability to provide clients with global outsourcing solutions. In order to consistently deliver world class service, the company diligently works to enable operational success.
SPS North America CEO, Dan Moscatiello stated, "One of the main goals of our global exchange programs is to facilitate innovation and knowledge sharing between our countries. As thought leaders in the outsourcing industry, SPS dedicates significant resources to providing our employees with rewarding learning experiences that enhance the value we bring to our client relationships."
About SPS
Swiss Post Solutions (SPS) is a leading outsourcing provider of solutions for paper-based business processes and innovative services in document management. SPS' 6,800 employees support business clients in the areas of insurance, banking, telecommunications, media, retail, energy supply and travel & transportation in the digital transformation. Part of the Swiss Post group, SPS is headquartered in Zurich and Berne (Switzerland) with an active presence in all important international economic regions.
Swiss Post Solutions (SPS) North America (NA) offers a comprehensive suite of business process outsourcing solutions and document management services including the transformation of key business applications from paper to digital documents enabling improved workflow and driving enhanced efficiencies. In the field of outsourced office services, SPS NA provides mailroom management, managed print services, reprographic services, IT helpdesk support, front office and reception services. Headquartered in New York City, SPS NA has offices in Los Angeles, San Francisco, Chicago, Washington DC and Toronto, and operates secure document processing centers in Long Island City and Toronto.