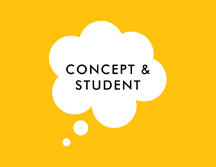 New York, NY (PRWEB) March 31, 2014
FROM AROUND THE WORLD
Spark has announced that the first, "early bird" deadline for student work will be April 15, 2014. Designs created as part of 2013/2014 course work or graduation portfolios are eligible for entry. "We are excited that a new round of work is coming into the Spark Awards," said Spark Founder Peter Kuchnicki. "The quality of the entries never fails to astound the judges and myself. The Spring Semester entries are our first chance to take the pulse of a vibrant new generation of designers."
RECORD-SETTING YEAR
In the 2013 competition, Spark Concept & Student entries grew by 27% over the previous year. Spark management expects continuing growth in the 8th Annual Spark Awards, according to marketing officials. "Awareness of the Spark program and our mission of encouraging design for betterment has grown at a rapid pace," reported Kuchnicki. "We are currently engaging with nearly 300 colleges and universities, from Harvard Design to the Hong Kong Polytechnic."
PLANS FOR THE FUTURE
In order to better promote the entrants and winners of the student competitions, Spark is creating a new interactive website portal. According to the Spark digital component management team, "This portal will organize our participants work into a rich virtual resource—illustrating the designs in various media—text, video and photography. Our goal is to create an experience around these designs that enhances the work and facilitates access to it." Spark will be rolling this platform out during the next few months. It plans to provide all entrants with their own page within the portal for a minimum of 12 months.
BONUS INFORMATION
For 2014, the 8th Annual International Spark Awards will continue to explore new directions, with the launch of two new competitions: Spark Health, focused on health and medical related design, including devices, facilities and systems; and Spark Screen, for design delivered on a screen, such as motion design, games, applications, broadcast and film.
8X8X8
"This is the 8th year of Spark, so we are excited to announce our Call For Entries for 8 competitions and 8 all new juries. These include Spark Experience, Spark Product, Spark Transport, Spark Graphic, Spark Spaces, Spark Health, Spark Screen and Spark Concept & Student Design. To find out more, please visit the http://www.Sparkawards.com website."
CONTACT INFO
To register and join the Spark Community, visit https://competitions.sparkawards.com/.