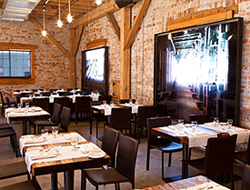 Pacific Stock Transfer will be hosting a dinner in Toronto, ON on May 29th at 7PM EDT.
Las Vegas, NV (PRWEB) May 13, 2014
Pacific Stock Transfer Company is pleased to announce that they will be hosting a dinner on Thursday, May 29th at 7PM EDT in Toronto, Ontario. The dinner will be at Archeo, located at 31 Trinity Street in Toronto, ON. Pacific Stock Transfer feels that this dinner will be an excellent opportunity for attendees to meet executives of other emerging public companies and the professionals who serve their needs as well as hear insights regarding many of the significant changes that are taking place in today's markets.
Pacific Stock Transfer anticipates a robust turn out and encourages interested parties to RSVP now, as space may run out. The details of the dinner are provided below:
Thursday, May 29th, at 7:00 PM EDT
Archeo
31 Trinity Street
Toronto, ON
416-815-9898
For more information or to RSVP, please call us at (571)485-9999 or visit http://www.pacificstocktransfer.com/invited-toronto.