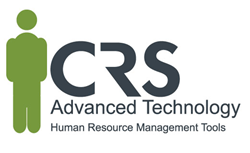 Montoursville, PA / San Angelo, TX (PRWEB) April 02, 2014
CRS Advanced Technology & TimeClock Plus announce strategic partnership and development of seamless integration.
With more than 50 years of combined experience, TimeClock Plus and CRS Advanced Technology (SubFinder®) have joined forces to address common K-12 challenges relating to leave, substitute pay, and Affordable Care Act (ACA) compliance. As the upcoming ACA mandate is set to take effect in January of 2015, US school districts are desperately seeking a seamless, full-feature combination of absence management and timekeeping. Today's announcement will bring this end-to-end solution to the K-12 marketplace.
"I am asked almost weekly what my recommendation is for tackling Affordable Care Act Compliance relating to substitutes," says Jordy Moorman, Vice President at TimeClock Plus. "In a market where other software companies are sacrificing quality of service and core product expertise to become an all-in-one solution for everything, we are committed to maintaining our focus on providing the best time and attendance solution in the K-12 market. I am glad to have found such a tremendous partner in CRS that shares this vision for their own product roadmap."
The TimeClock Plus and SubFinder products are used by thousands of schools in the US, and this new partnership will combine the robust capabilities of each to offer an unparalleled feature set for schooldistricts across the country, including comprehensive tools necessary to address ACA compliance for substitutes.
"There are many similarities between the two companies and products," states Peter Lupacchino, Vice President and General Manager of CRS Advanced Technology. "We both provide reliable software that streamlines processes for K-12 organizations and have done so for over two decades. It seems like a natural fit for a partnership."
The new alliance is projecting a multi-phase integration development and release, ultimately culminating in a seamless, web services integration between the two products that will integrate substitute time assigned, substitute time worked, and employee leave – including the ability to account for various funding sources and pay rules for payroll. The first phase of integration is currently available.
"I am excited about the strategic integration plans for TimeClock Plus and SubFinder and so is our mutual customer base," says Mr. Moorman. "As the rumors of this new partnership have begun to spread, we have heard from scores of TimeClock Plus and SubFinder customers. Schools are lining up to take part in the implementation."
About CRS Advanced Technology
CRS Advanced Technology is committed to providing superior market-centric, innovative, and efficient absence management and substitute placement products and solutions to meet the ever-changing needs of human resource professionals.
SubFinder®, the company's flagship product, has been used by organizations throughout North America to automate the substitute placement process since 1987. For more information, please visit http://www.crsadvancedtechnology.com or call 800.782.3463.
About TimeClock Plus
Developed by Data Management Inc., TimeClock Plus is available as a Windows or Web application suite and records employee hours for payroll while providing real time labor reporting functions to more than 1,500 school districts across the nation. As a recipient of numerous awards that include Deloitte Technology Fast 500 and Texas Small Business of the Year, TimeClock Plus is considered a leading provider of time and attendance solutions. For more information go to http://www.timeclockplus.com or call 800.749.8463.