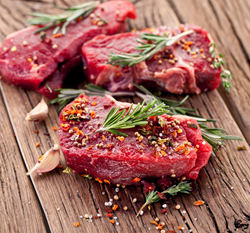 If it involves food, it involves us.
Swedesboro, NJ (PRWEB) April 01, 2014
After more than 35 years, Rastelli Foods Group has created a new marketing channel in the form of the home delivery of premium meats, seafood, and gourmet gifts from RastelliDirect.com. It is now the only company in the food industry with four divisions: the Online Division known as Rastelli Direct; the Global Consolidation and Distribution Division known as Rastelli Global; a renowned Processing, Manufacturing, and Food Service Division known as Rastelli Foods and Rastelli Seafood; and a gourmet foods Retail Division known as Rastelli Market Fresh. Though the company will always identify as a family-oriented business, they're beginning to recognize the competitive value in online marketing and marketing along these other channels.
The company began as a small retail storefront in Southern New Jersey. While sticking to those small-business values, Rastelli has decided to embrace cross-channel marketing in order to achieve their mission of providing high-quality, healthy food to customers around the world. "While Rastelli Foods Group is steeped in traditional family values and a dedication to providing quality products, we also recognize that cross-channel marketing is the future of our business," said Marketing Director Michael Carr.
Seeing the opportunity to expand the business to the digital world has proven to be successful for the company without altering the core of what the company is about. "We will always maintain our core principles, but through RastelliDirect.com, we have an opportunity to expand the reach of everything we have done and will continue to do for the Love of Great Food," added Ray Rastelli III, the VP of Business Development.
As the tagline for Rastelli Global states, "If it involves food, it involves us." Luckily, the rise of cross-channel marketing in the modern age provided the company with more things that involve food and, thus, more things that involve Rastelli.
About Rastelli Direct:
Rastelli Direct is dedicated to providing premium meat, seafood, and gourmet gifts to its customers. It began as a small storefront in Southern New Jersey and has quickly grown into a multi-faceted industry leader in processing, fulfillment, and global consolidation. It has become one of the few vertically integrated premium food companies in the United States.