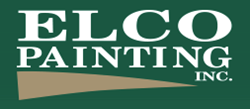 Since we started using [the app] 2 weeks ago, we are working more efficiently...
Warwick, RI (PRWEB) March 31, 2014
ELCO Painting, Inc., full-service painting company specializing in residential, commercial and industrial painting, contacted Brave River Solutions (BRS) in search of a mobile app that would allow them to create estimates and proposals on-the-go. BRS, a Rhode Island web design and development company, custom developed a .NET app based off of ELCO's existing proprietary forms, processes and desktop application.
ELCO's painting experts can now take their tablets along with them when meeting new clients, and use the Estimator app to create personalized, custom proposals on the spot, reducing turnaround time. BRS re-created in a digital format the paper forms that ELCO used previously, and added a calculation function to convert hourly estimates into detailed quotes. The quote is then used to generate a project proposal that can be electronically signed and approved instantly, and/or emailed directly from the app for later review. In addition to use during sales calls at prospective job sites, ELCO plans to use the app to generate proposals right from the tradeshow floor.
The custom programmed app also features a desktop component, which can be used when customers call the ELCO office to inquire about a commercial or residential painting project. Both the desktop and mobile versions allow ELCO's painters to record expenses and track the job status as the project progresses, making it easy to generate instant status and cost reports.
The new app helps ELCO to reduce the volume of paper they use, while finishing the estimate cycle quickly by generating electronic proposals. "The app has worked wonders since we started using it 2 weeks ago. We are working more efficiently, and it's so nice to be able to access our customers and their jobs immediately and from anywhere," says Jennifer Elliot of ELCO Painting, Inc.
Brave River Solutions works with their clients to create custom solutions to meet their unique business needs.
ABOUT ELCO PAINTING, INC.:
ELCO Painting, Inc. is a family owned and operated, full-service painting company, specializing in Residential, Commercial and Industrial painting since 1980. We are fully insured and registered in the state of Rhode Island and are members of the Rhode Island Builders Association (RIBA), Painting and Decorating Contractors of America (PDCA), Professional Painters Network (PROSULT) & Rhode Island Hospitality Association. Please visit elcopainting.com to learn more.
ABOUT BRAVE RIVER SOLUTIONS:
Located in Warwick, RI, Brave River Solutions is a leading provider of technology solutions, including custom application development, to businesses in the Providence and Boston areas. Since its inception in 2000, the experts at Brave River have partnered with their clients to create solutions that enhance productivity and efficiency, and improve ROI through state-of-the-art technology. To learn more about Brave River's technology services, please visit braveriver.com.