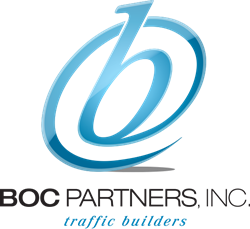 Advertisers will spend more than $9 billion on real-time bidding by the year 2017.
WES (PRWEB) March 31, 2014
BOC Partners, the New Jersey advertising agency located in Westfield, is at the forefront of the online shift from traditional digital display networks, to the targeted, ultra precise nature of a new and increasingly popular program among advertisers: programmatic, or "real-time bidding", for the advertisers who are aggressively pursuing online solutions through digital display.
The shift to real-time bidding was initiated at BOC Partners after a growing number of advertisers sought to target online display campaigns in a way that the traditional digital display network couldn't. The demand was to advertise to a specific person, one who met a number of conditions – such as demographics, geography or whether or not the person had been to your site before.
The subject of many recent articles, programmatic buying of advertising allows advertisers to bid in a real time auction that connects an advertiser looking to place an ad with a website that has available advertising space to fill. But how exactly does the programmatic buying process work? An article from the company Rise Interactive articulates what's going on behind the scenes when someone clicks into a website:
"In the brief moment it takes for a webpage to load, an auction takes place behind the scenes. Once a user types in the URL, the webpage calls an exchange for an ad. The exchange is responsible for managing the auction…. The advertisers that match the criteria specified by the exchange enter into an auction. The [Demand Side Platform's] algorithm determines what to bid in the auction, based on the profile of the user."
Because of this, only the people that you want to see your ad will be shown it. As Rise Interactive clearly states, "Programmatic buying enables advertisers to deliver ads to the right people at the right time."
A recent article from eMarketer predicts that "advertisers will spend more than $9 billion on real-time bidding by the year 2017" representing "29.0% of total digital display ad spending". This is a significant step up from the $3.37 billion spent in 2013.
Whether you are looking to use a Demand Side Platform to leverage real-time bidding space on an existing display network, or looking to bid for space in the Google Display Network itself, BOC Partners is at the forefront of the movement into the programmatic arena, and will help you optimize your digital campaign.
BOC Partners is located at 1030 South Avenue West in Westfield, New Jersey. To learn more about the agency, call Britain O'Connor at 908-232-2177, Ext. 14, or visit BOCPartners.com.