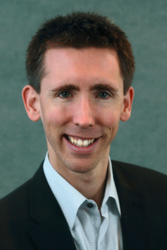 As we enter our eighth year in 2014, we are very excited about our historical growth and even more bullish on our future.
Mt. Kisco, NY (PRWEB) April 02, 2014
March 31 2014 –Leverage Health Solutions, (LHS), today announced the addition of several experienced market professionals to its team, as well as a promotion from within its ranks, furthering the healthcare expertise offered in LHS market efforts.
LHS proudly announces the promotion of Marshall Votta to Senior Vice President and the additional of two new Vice Presidents, Barbara Flitsch and Zachery Jiwa. "Since joining our firm in 2012, Marshall has spearheaded the growth of several of our key portfolio companies and expanded our relationships with health plans, provider organizations and other strategic partners," said Richard Lungen, Managing Member of LHS. "We look forward to the contributions Marshall will make in his expanding role."
"As we enter our eighth year in 2014, we are very excited about our historical growth and even more bullish on our future. We have continuously placed the highest value on our team of professionals and our announcements today are a clear example of that philosophy. Our team consists of Business Development, Operations, Strategy and Technical professionals with deep experience and knowledge across the healthcare industry. Marshall's promotion and the addition of Barbara and Zac will further enable LHS to continue its growth and exceed objectives for 2014 and beyond," said Lungen. "We could not be happier with the new members of our team."
Barbara Flitsch joins LHS with over 25 years in the benefits industry in roles that range from account management at the largest insurance companies to a senior leader at a national human capital consulting firm working with some of the nation's largest Fortune 100 companies. Barbara brings to LHS a wealth of experience and passion assisting companies focused on consumer engagement, employers and health benefits following working with name brand organizations such as Aetna, Definity Health, Highmark and Towers Watson.
With his past experience in developing and implementing Electronic Health Records and Health Information Exchanges, Zachery Jiwa brings a focus on the healthcare delivery market which will enable LHS to expand and diversify from a successful payer facing business. Zac was previously with the U.S. Department of Health and Human Services (HHS) as a First Round Innovation Fellow where he focused on innovations in Medicaid eligibility surrounding the implementation of the Affordable Care Act. Zac served as the Chief Technology Officer and Health IT Coordinator for the Department of Health in Louisiana before his time with the Federal Government with prior experience as Business Development Manager at Microsoft's Health Solutions Group and as a Chief Information Officer at Children's Hospital of Austin.
About Leverage Health Solutions - A market leading expert in healthcare Strategy and Business Development. We focus on delivering best-in-class services to the healthcare payer, provider, service company marketplace based on unique and unparalleled industry experience. Our team excels at understanding the needs of healthcare stakeholders such as payers, as well as the emerging trends in the vendor community. Visit http://www.leveragehealthsolutions.com