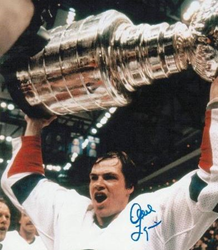 Minneapolis, MN (PRWEB) March 31, 2014
Four time Stanley Cup winner Dave Langevin has created Defenseman's Edge Hockey School. The school will take place at Braemar Arena in Edina Minnesota during July and August.
According to Dave Langevin, the foundation for any championship team is the defensive skills of the defeneseman. The goal of Defenseman's Edge is for young players to learn some of the finer points of playing defense; things it has taken Dave Langevin a career to learn.
Dave Langevin's Career Highlights
Player 11 years as a defenseman in the NHL for the Edmonton Oilers, New York Islanders, and Minnesota Northstars.
Won four Stanley Cups from 1980-1983 with the New York Islanders.
NHL All-Star
United States Hockey Hall of Fame inductee
For more information regarding Dave Langevin's hockey school, contact Dave Langevin at david_langevin(at)concast(dot)net.