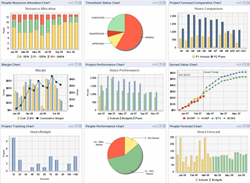 Dulles, VA (PRWEB) March 31, 2014
Unanet, a developer of services automation software that helps project-based organizations manage people and projects for improved efficiency and effectiveness, recently hosted its Seventh Annual Customer Meeting, known as the Unanet Champions Conference, in Tysons Corner, VA.
This meeting was Unanet's biggest customer meeting to date, hosting over 200 customers, partners and sponsors. Stan Soloway, President and CEO of the Professional Services Council, and David Fields, Consultant, Speaker and Author of The Executive's Guide to Consultants, were the keynote speakers. Soloway's presentation explored the long-and short-term budget trends and Fields lead an interactive discussion on techniques to improve confidence, creativity and, teamwork. Seven Unanet customers gave presentations on industry specific topics and lessons learned. Unanet consultants hosted hands on workshops and speed-dating sessions so customers could enhance their own instance of Unanet. An all-new leadership track was introduced this year, which focused on topics for senior management so they could gain insight on how to use Unanet to increase the performance of their organization, and address adoption of new processes and change management.
Everyone was encouraged to bring computers in order to access online course materials and participate in hands-on exercises. Every attendee was eligible to earn CPE credits.
Sponsors for the 2014 Champions Conference included BDO, Cordia, Digicon, Payroll Network, Loudoun Virginia Economic Development, Evans Inc., McGladrey, Zoom Consulting, and Solvability.
Planning for the 2015 Unanet Customer Meeting is already under way and will be held in May 28th and 29th in San Diego, CA.
About Unanet
Unanet is a leading provider of Cloud or On-Premise software for project-based organizations. Unanet delivers skills management, resource planning, budgeting & forecasting, timesheets, expense reporting, billing & revenue recognition, and project management reporting. Over 1,000 organizations rely on Unanet to maximize staff utilization, reduce administrative costs by 90%, improve invoicing by 10X, and support forward decision-making for improved operations.