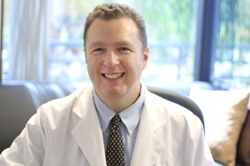 Constant stimulation of the eyes can quickly cause eyestrain and other eyesight problems.
San Diego, CA (PRWEB) March 31, 2014
A recent article discussed the damage that can occur from too much screen time. Computer screens have become part of our everyday lives. For millions of Americans, hours of the day are spent in front of a monitor, smartphone, or television, causing an issue called Computer Vision Syndrome. At Carlsbad Eye Care in San Diego, ophthalmologist Dr. Tracy treats patients who suffer from eyestrain and vision problems, two issues caused by this condition.
Computer Vision Syndrome is estimated to affect between 50 and 90% of people who work in front of a computer screen, and can be compared to carpal tunnel syndrome, another repetitive stress condition that typically affects workers in an office environment. Because working at a computer requires constant movement and refocusing of the eyes, the eye muscles can become tired, causing discomfort and eyestrain.
"Staring at a computer is very different from reading a book or a newspaper," says Dr. Tracy. "When looking at a monitor, people have to deal with flicker, contrast, and glare, elements which aren't a problem when performing non-computer activities. This constant stimulation of the eyes can quickly cause eyestrain and other eyesight problems."
Computer monitors aren't the only causes of Computer Vision Syndrome. The ubiquity of smartphones and televisions can similarly cause the development of the disorder, even among younger individuals.
"Traditionally, Computer Vision Syndrome usually affects older individuals, and is even worse for people over the age of 40," says Dr. Tracy. "However, there have been a rising number of cases among young adults and even children, mostly due to prolonged smartphone use, playing video games, or by watching television."
In most cases, eye symptoms caused by computer use are temporary, and can even be avoided through general eye care and if the proper precautions are taken.
"I generally advise my patients to remember the 20-20-20 rule," says Dr. Tracy. "Every 20 minutes you spend looking at a monitor, look at an object at least 20 feet away for 20 seconds. Doing so allows your eyes to rest. Additionally, it's important that patients remember to blink often. Dry eyes can contribute to Computer Vision Syndrome and even make the condition worse."
Dr. Michael Tracy is board-certified ophthalmologist, having completed his residency training in Ophthalmology at the Scheie Eye Institute at the University of Pennsylvania. After completing a fellowship in Corneal and Refractive Surgery at the Bascom Palmer Eye Institute, Dr Tracy served as medical at TLC Laser Eye Centers. Dr. Tracy's private practice, Carlsbad Eye Care, uses the latest technology to achieve safe and accurate results. Using state of the art lasers and his expertise knowledge, Dr. Tracy provides patients with the best eye care in Southern California.
To contact Carlsbad Eye Care, please visit http://carlsbad-eye-care.com/ or call (760) 603-9910.