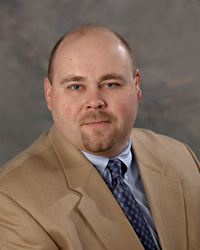 Many Allsup customers receive their SSDI benefits with the initial application and avoid a hearing because of our expert representation. — David Bueltemann, Allsup
Belleville, IL (PRWEB) April 02, 2014
The amount of time people with disabilities will wait for a Social Security hearing this year is expected to go over 400 days, a number not seen since fiscal year 2010, according to Allsup. The company, based in Belleville, Ill., has helped hundreds of thousands of people qualify for Social Security Disability Insurance (SSDI) benefits.
People waiting for hearings on their SSDI claims can expect it to take longer compared to last year, according to Allsup's analysis of data reported by the Social Security Administration (SSA). The average hearing processing time was 382 days in FY 2013. The projected wait time for a hearing is 415 days in FY 2014 and 435 days in FY 2015. In prior years, the national average hearing processing time was 353 days in FY 2012, 360 days in FY 2011 and 426 days in FY 2010.
"People who apply for SSDI benefits are likely to wait an additional month in 2014 if their claim proceeds to a hearing. This makes it even more critical for new applicants to consider contacting a representative like Allsup," said David Bueltemann, manager of senior claimant representatives at Allsup. "Many Allsup customers receive their SSDI benefits with the initial application and avoid a hearing because of our expert representation."
SSDI is a federally mandated disability insurance program overseen by the SSA. The program operates separately from the retirement and Supplemental Security Income (SSI) programs. Workers and their employers pay FICA taxes to fund the program.
10 Tips From Allsup For Getting Through The SSDI Backlog
Nearly 900,000 people have claims pending at the hearing level, based on SSA data.
Allsup offers the following top 10 tips for making it through the Social Security Disability Insurance backlog.
1. Determine eligibility. To be eligible for benefits, claimants must have been disabled before reaching full retirement age (65-67). They also must meet the SSA's definition of disabled. This includes being unable to work due to a medically determinable mental or physical impairment expected to last at least 12 months or terminal illness. Applicants must be under full retirement age, and they also must have worked and paid into the program for five of the last 10 years. Click here to receive a free evaluation for SSDI benefits.
2. File immediately. The wait for a hearing is now approaching 400 days, so there is no time to lose if the SSDI application is denied.
3. Obtain a doctor's agreement. Individuals applying for SSDI benefits need written medical confirmation of their qualifying conditions. Not having a doctor's agreement when applying for Social Security disability benefits could delay the process a month or more.
4. Get help. Applying for disability insurance benefits can be compared to completing a complex tax return, but without the benefit of past experience. "The earlier you seek help with your SSDI application, the more support you can receive from an expert representative like Allsup," Bueltemann said.
5. Prepare an accurate medical record. A comprehensive factual record of medical treatment is required to convince Social Security disability examiners to approve SSDI benefits.
6. Establish work history. Another detailed step in the process involves compiling records of prior employment. These records also will factor into Social Security's evaluation of the individual's ability to perform work.
7. Meet deadlines. Claimants only have 60 days to file an appeal when SSDI benefits are denied at any stage of the process. Missing these deadlines could mean lost funds and opportunity, especially the longer someone has waited to apply for SSDI benefits after they have quit working.
8. Reduce spending. Many people with disabilities face financial difficulties before they apply for SSDI benefits. The long waits can add to the pressure for applicants and their families and result in lost savings, possessions and sometimes their homes. Reduce spending as quickly as possible and prepare for a long process.
9. Keep health insurance. It may be tempting to cut health insurance because of the cost, but doing so can lead to more problems. "Along with maintaining your health, it's absolutely critical to maintain ongoing medical treatment to support your claim for SSDI benefits," Bueltemann said.
10. Don't give up. Only one in three SSDI initial applications is approved nationwide. However, Allsup helps 97 percent of its customers, who complete the process with them, to receive their benefits. "It's extremely difficult to wait more than a year for a hearing, but there are important benefits if you clearly qualify for SSDI income," Bueltemann said. Click here to read more about why people apply for SSDI.
Find more information about the benefits of a representative on http://www.Allsup.com.
Get answers to questions about eligibility for Social Security Disability Insurance benefits by contacting an Allsup SSDI specialist for a free evaluation at (800) 678-3276.
ABOUT ALLSUP
Allsup is a nationwide provider of Social Security disability, veterans disability appeal, Medicare and Medicare Secondary Payer compliance services for individuals, employers and insurance carriers. Allsup professionals deliver specialized services supporting people with disabilities and seniors so they may lead lives that are as financially secure and as healthy as possible. Founded in 1984, the company is based in Belleville, Ill., near St. Louis. For more information, go to http://www.Allsup.com or visit Allsup on Facebook at http://www.facebook.com/Allsupinc.