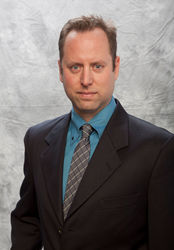 Jersey City, New Jersey (PRWEB) March 31, 2014
On March 27, 2014 the Clerk recorded a Judgment in The Federal Middle District of Pennsylvania for wage and hour violations in the case captioned: 3:14-cv-00042-RDM. The Plaintiff was represented by Jason T. Brown of The JTB Law Group, LLC and involved allegations of failure to pay workers overtime for hours in excess of forty in a workweek. Mr. Brown hailed this as a victory for employees and stated, "If you are paid a 'day rate' and work over 40 hours a week you may be entitled to overtime."
The case involved day rate employees who were classified under the labor code as professionally exempt from overtime. The workers worked 12 hour shifts up to 7 days a week and sometimes in excess of 84 hours. They received a day rate for their work and some weeks if they only worked a couple days the pay was less than $455 a week, which Mr. Brown indicating, "Claiming someone is a salaried professional, but paying them less than $455 a week some weeks fails the first prong of the professional exemption."
The Labor Code can be very complex and with the troubled economy many employers cut corners to save money on overtime. Mr. Brown heralds himself as a champion of workers' rights and he himself works overtime all the time to protect the rights of those he represents. "It's very simple, if someone works hard, they should be paid for their work. It only makes sense for employers to pay its workforce proper wages as the employees work them rather than risk having to pay via litigation."
Recently, the Obama administration scrutinized the use of the Professional Exemption and instructed the Department of Labor to narrowly construe the exemption. (http://www.startribune.com/politics/national/249709861.html). The changes are not supposed to take effect until 2015, but the Courts may take note immediately. Cases involving proper classification of employees are often the most contentious since the stakes are higher than repaying back wages and penalties for overtime, but also involve the reclassification of the workers and having to pay overtime moving forward. A negative ruling for an employer could fundamentally alter the way a company does business.
Jason T. Brown commended all the hard work that went into the victory in the Pennsylvania case, indicating, "There's more to the Judgment than what is in the docket, but this is still a victory for workers everywhere." Mr. Brown's firm remains active in wage and hour class actions nationwide on behalf of workers who are shorted pay, or who don't receive the proper overtime compensation for hours worked.
About the Firm:
The JTB Law Group, LLC handles wage and hour class actions nationwide in conjunction with local counsel. Jason T. Brown, the head of the firm, was recognized as Top 100 Trial Lawyer by the National Trial Lawyers and formerly served as a Special Agent and Legal Advisor to the Federal Bureau of Investigation (FBI). His firm is on the forefront of mass torts and class actions nationwide, and he has been an active litigator on behalf of women who have allegedly had pulmonary embolisms, deep vein thrombosis, strokes or passed from Yaz, Yasmin, Ocella, Gianvi and Nuvaring. His firm is also investigating actos bladder cancer, Risperdal "manboobs", spam texts, SSRI birth defects, and overtime class actions. While actively litigating these matters, Mr. Brown cautions that past successes don't guarantee future results, and this may be considered attorney advertising.